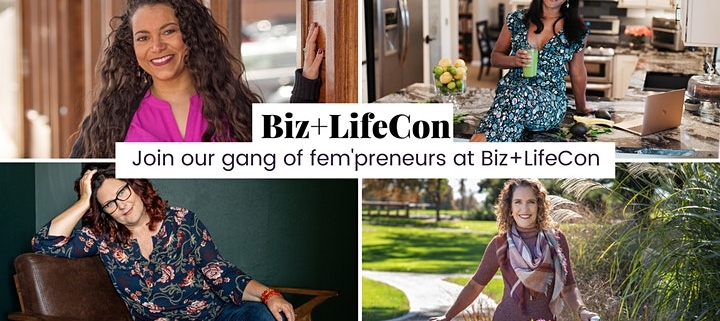 Now in its fifth year, Biz+LifeCon continues to be the nation's leading entrepreneurial and lifestyle conference for women over 40 & 50. Presented by an ethnically- and age-diverse lineup of unstoppable experts, tap into new tools, fresh ideas, valuable contacts, and a renewed approach to boost your effectiveness and efficiency as an entrepreneur.
Speaker line-up announced soon but here's a peek at SOME of the Biz+Life topics we're bringing you:
– Business Audit & Visioning: Where are you headed?
– Generating Small Business Income – Finally
– Open Your Online Store + Make Money during the Holidays
– Creating Courses to Boost Your Community + Bottomline
– Tips to Getting the Most Out of Your 40 & 50+ Body
– Money Moves — Growing Your Personal Wealth
*topics are subject to change.