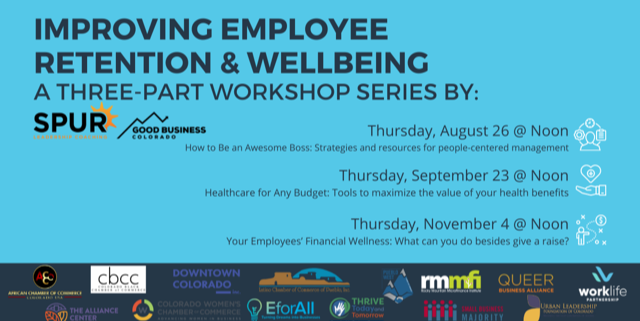 Workshop 3 – "Your Employees' Financial Wellness: What can you do besides give a raise?
Most people think of a benefits package in terms of a salary/wage, healthcare, vacation, flexible work policies, a retirement account, and maybe performance bonuses or profit-sharing. Unfortunately, though, 40% of American's can't afford to pay an emergency $400 expense with cash or savings. Over 2/3 of Millennials and Gen Z employees say their financial stress has increased since the start of the pandemic. Yet, for a variety of reasons, a raise may be the last thing your employee wants. Employers who address their employees' cashflow challenges head-on stand to improve the well-being, productivity, and retention of their employees. Exciting new offerings can help you do it.
RSVP Link: RSVP Here!