10jul11:00 am4:00 pmThe Sassport Project—a Creative Adventure with TARRA, Babe Walls, Betterish11AM-4PM
Event Details
An afternoon adventure collecting custom stamps from featured Babe Wall artists in a souvenir passport notebook at local Denver retailers.
Join Betterish, TARRA and the artists of Babe Walls for the ultimate summer escapade.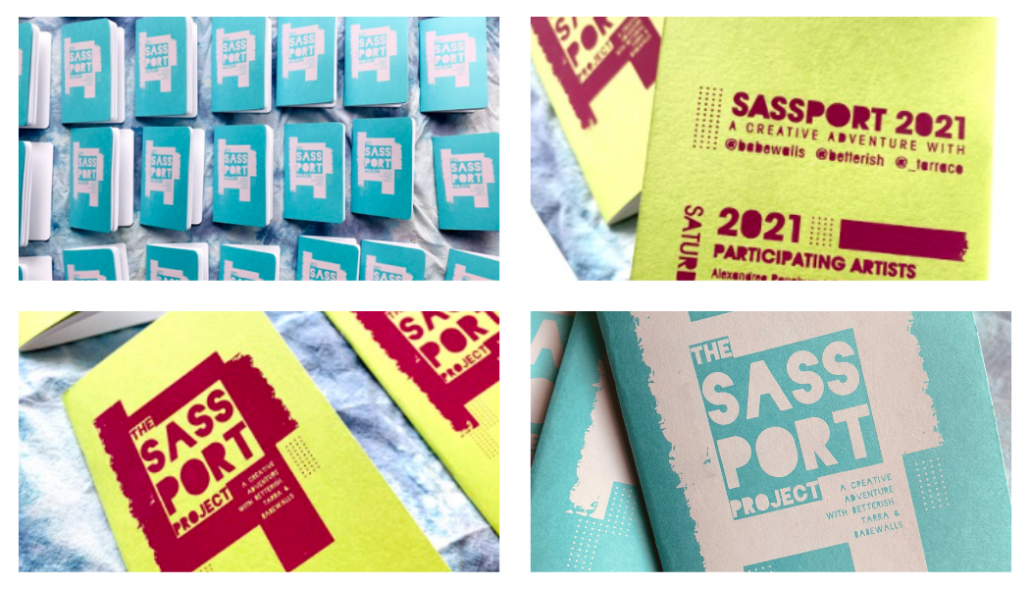 You're invited to the 2nd Annual Sassport Project, a creative scavenger hunt in Denver!
Embark on an artistic adventure

Meet the artists of Babe Walls

Collect your custom stamps in a limited-edition book

Discover our city's coolest independent retailers
Collect a gallery of original hand-inked stamps by 13 Babe Walls artists at 10 local retailers in a custom-made notebook while supporting local small businesses and entrepreneurs.
$25 for your limited-edition customized passport book. 10% of proceeds go to the Colorado Women's Chamber of Commerce Foundation
**Passport books must be purchased prior to arrival.
Pick Up Your Pre-Purchased Passport & Map at Horseshoe Market , 11 am on Saturday, July 10
Thank you to our sponsor: Ink Lounge and Vital Root!
About Babe Walls
This festival taking place in Arvada on July 15-18, 2021 is a celebration of women and non-binary folks in art. Babe Walls was fully crowd-funded and organized as a safe place for women, who have made their name in the mural world as well as other up-and-coming female artists. Each artist is collaborating with another artist to create a work of art that shows their strengths and styles as well as the commonality of our femininity.
Visit BabeWalls.com to learn more about this landmark festival.
About Betterish
Betterish is a platform that creatively encourages people to make better things, better relationships, and all around better days. Through designing in-person + virtual interactive experiences, creative consulting, and pop-up events, this is a space dedicated to exploring the small actions and reflections that lead to bigger things while acknowledging process over perfectionism. At the root of all things Betterish: it's about creating more meaningful connections to ourselves and those around us.
Visit Betterish to learn more.
About TARRA
TARRA is a women's leadership and entrepreneur network driven by ideas and built for the driven. We inspire new ideas, shift perspectives, and accelerate careers through events, education, mentorship and community. We engage inspired individuals across industries, generations and backgrounds to break down barriers and foster a more vibrant, diverse and inclusive business community.
Visit TARRA.co to learn more about our community.
Participating Artists:
Kaitlin Ziesmer
Amanda Wolf
Jahna Church
Kristina Maldonado Bad Hand
Mar Williams
Courtney Jenkins
Seymon
Alexandrea Pangburn
Yazmin Atmore
Diana Perez
Julia Williams
Jodie Herrera
Cam Palu
Participating Locations:
Horseshoe Market
Miller Lane Mercantile
Form Studio
Wordshop
Tiger Lily Goods
Dona Forta
Blush
Candelaria
Perfect Petal
Sarah O. Jewelry