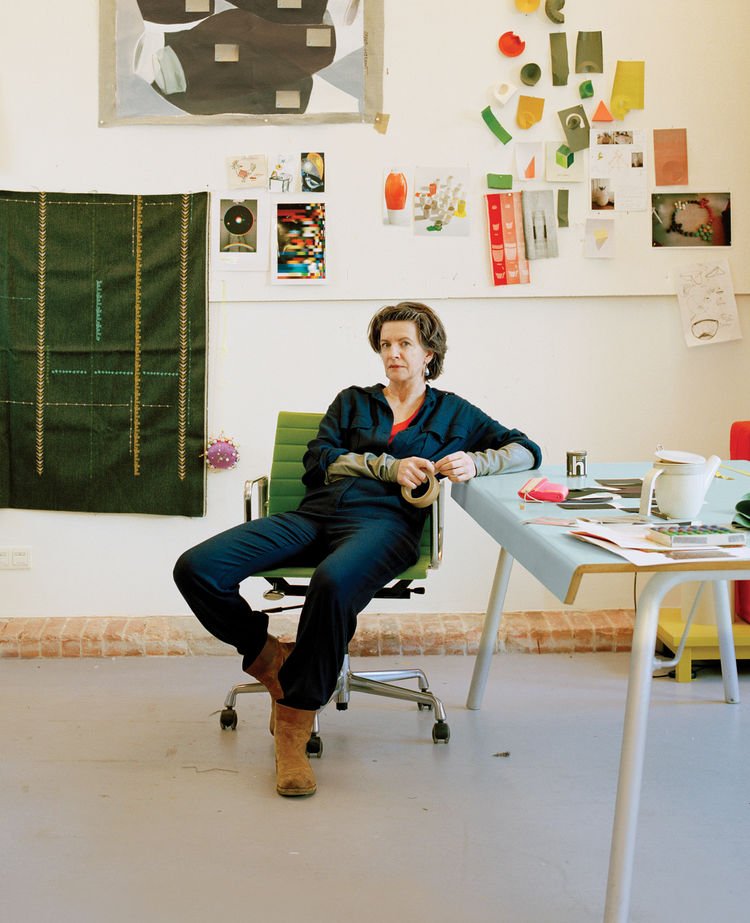 Visit JongeriusLab.com
"From a contemporary point of view—the profession I'm working in—of course there are not a lot of women, but that's the case with many professions. Is that related to my profession or is it the political situation we're living in? I think the latter, but it's complex. I see many young girls coming from school—very talented women—who then disappear."
Hella Jongerius in a recent interview with Sarah A. Lichtman, published in issue 8(2) titled 'Pathmakers: Women in Art, Craft and Design, Midcentury and Today' The Journal of Modern Craft.
It is important to note that this is not an interview about gender; it is instead an inquiry into the vibrant and multi-faceted career of a remarkably influential designer.
That said, once the topic of gender is broached, Jongerius challenges Lichtman by questioning why it landed at the end of the interview.
"Things will never change if we don't address these issues at the very start of every interview, and not only interviews with women."
In a similar vein, TARRA was not created to highlight disparities between men and women in design. Rather, TARRA was created to promote and uplift female designers—to encourage discourse and, in doing so, acknowledge the complex brew of challenges, successes, and observations unique to each designer.
We are honored to share this interview because it features a powerful woman, in conversation with a powerful woman, presented in an issue about powerful women, through an intelligent and well-respected publication.
It's right up our alley.
Thank you to the publishing company, Taylor & Francis Group, which has been kind enough to make it available to TARRA readers online for the next five months. Please enjoy, and share!
All our love,
TARRA
Abstract
One of the most innovative designers working today, Hella Jongerius (b. 1963) studied industrial design at Eindhoven Design Academy, The Netherlands. After graduating in 1993, Jongerius participated in the first Droog Design Exhibition at the Milan Furniture Fair and opened her design firm, Jongeriuslab, in Rotterdam. Jongerius' projects include products, textiles, ceramics, and interiors. Her work transcends the boundaries between craft and design and celebrates both the artisanal and industrial.
Her clients include IKEA, KLM, Maharam, Nymphenburg, Royal Tichelaar Makkum, and Vitra. Jongerius' work has been shown internationally in galleries and museums including Cooper Hewitt, Smithsonian Design Museum (New York), Design Museum (London), The Museum of Modern Art (New York), and the Stedelijk Museum (The Netherlands). In 2013, Jongerius was invited by the Dutch Ministry of Foreign Affairs to lead the redesign of the United Nations North Delegates Lounge in New York City. Last November, Sarah A. Lichtman sat down with Hella Jongerius at the Museum of Arts and Design in New York to discuss her recent projects and design thinking.
Sarah A. Lichtman in conversation with Hella Jongerius

For the Taylor & Francis website of the Journal of Modern Craft follow the following link:
http://www.tandfonline.com/doi/abs/10.1080/17496772.2015.1057404?journalCode=rfmc20