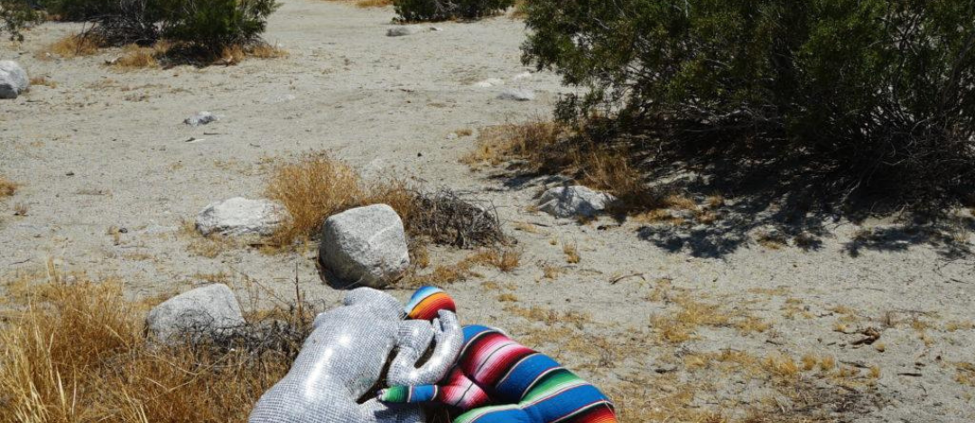 Your Denver Guide to Hispanic Heritage Month 2022
Denver would not be Denver without its vast and rich Hispanic community. Making up 21% of Colorado's diverse population and owning 11.1% of businesses, the Latinx community is integral to our local communities.
At TARRA, we believe in creating a world where everyone has equal access to valuable connections and the right tools to thrive, regardless of gender, race, ethnicity, orientation, or class. As we work to celebrate entrepreneurs and women-owned businesses, it's also important to be allies of other minorities in the business world as well.
For this reason, we're breaking down all the must-attend events for Hispanic Heritage Month in the Denver area! This month-long celebration of Hispanic history and culture officially runs from September 15 through October 15, but there are special events happening all through October and beyond. Here are the events you won't want to miss.
Festivals and Celebrations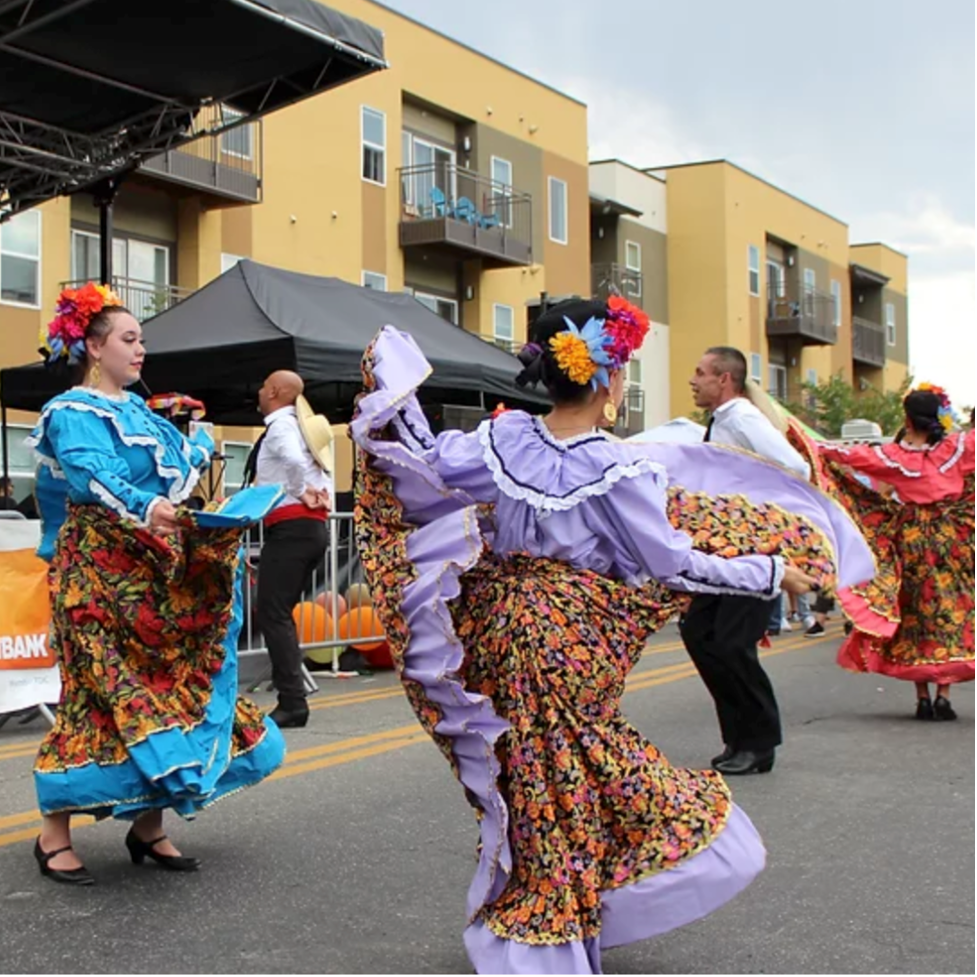 Photo Credit: Westwood Chile Fest
The Westwood Chile Fest is a one-day event in the Westwood neighborhood that celebrates Hispanic-centric cultures, making up 80% of this Denver neighborhood, with a strong focus on authentic food and local arts.
Free and open to the public, this celebratory event takes place along the Morrison Road Corridor, an area rich with makers, entrepreneurs, and artisans. Sign up to volunteer and help this event go off without a hitch here.
The ALPFA (Association of Latino Professionals for America) Denver leadership team invites everyone to join them in celebrating the start of Hispanic Heritage Month. This event is a free, social event, so invite your fellow Latino/a/x friends and get ready to mingle!
This event is free and open to the public on September 16 from 5PM to 7PM at Dierks Bentley's Whiskey Row.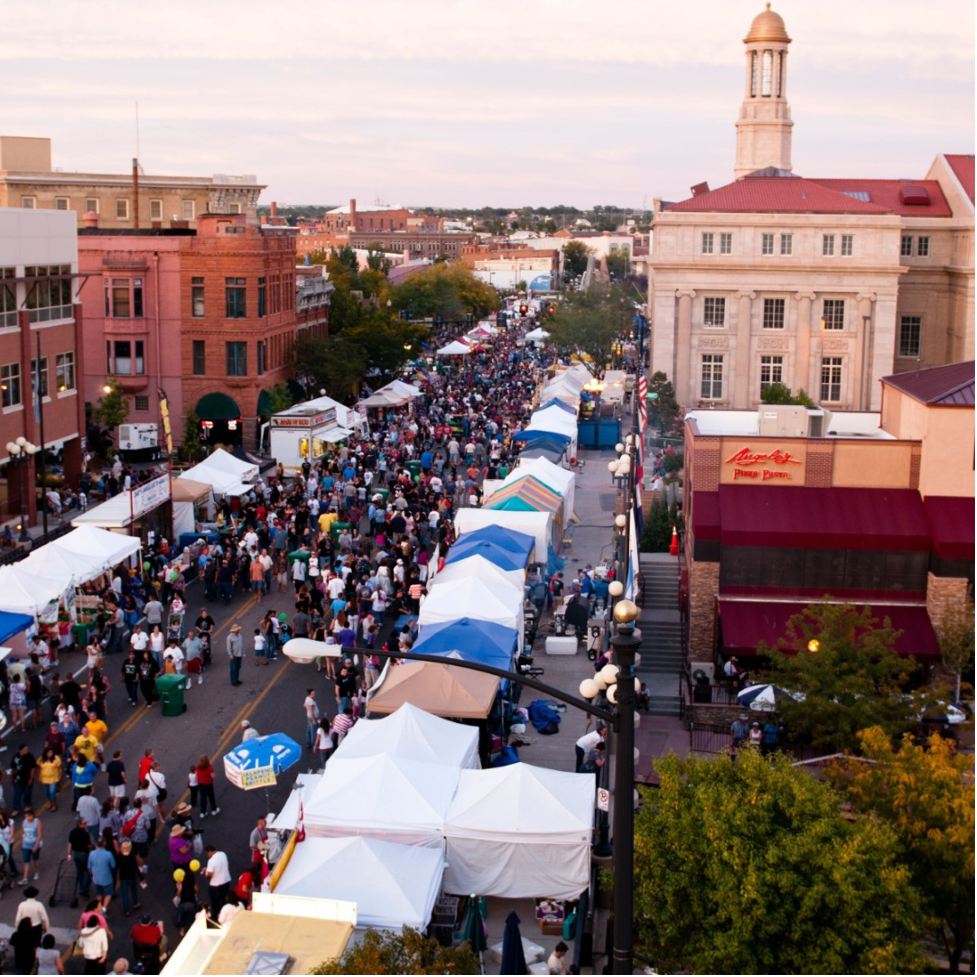 Photo Credit: Pueblo Chile Festival
The Chile and Frijole Festival was created to promote Pueblo's rich agriculture and encourage our community, and region, to buy local fresh products at any of the numerous farm stands and specialty shops available during the festival and year-round. The event features live entertainment, street vendors, cooking competitions, and chilies, chilies, chilies! 
Head to downtown Pueblo, CO along Union Avenue for this culture-packed event, including five performances from ballet folklórico dance groups on Saturday!
Each year, Denver Public Library celebrates the contributions of Latinos with the Latino Community Service Awards. Awards are given to individuals who have made contributions to our community and are celebrated during a public ceremony during Hispanic Heritage Month. The celebration is a lively event with entertainment and a community reception.
The Denver Public Library's annual Latino Community Service Awards will take place at McNichols Civic Center on Saturday, Sept. 24 at 10 AM. This event is free and open to the public.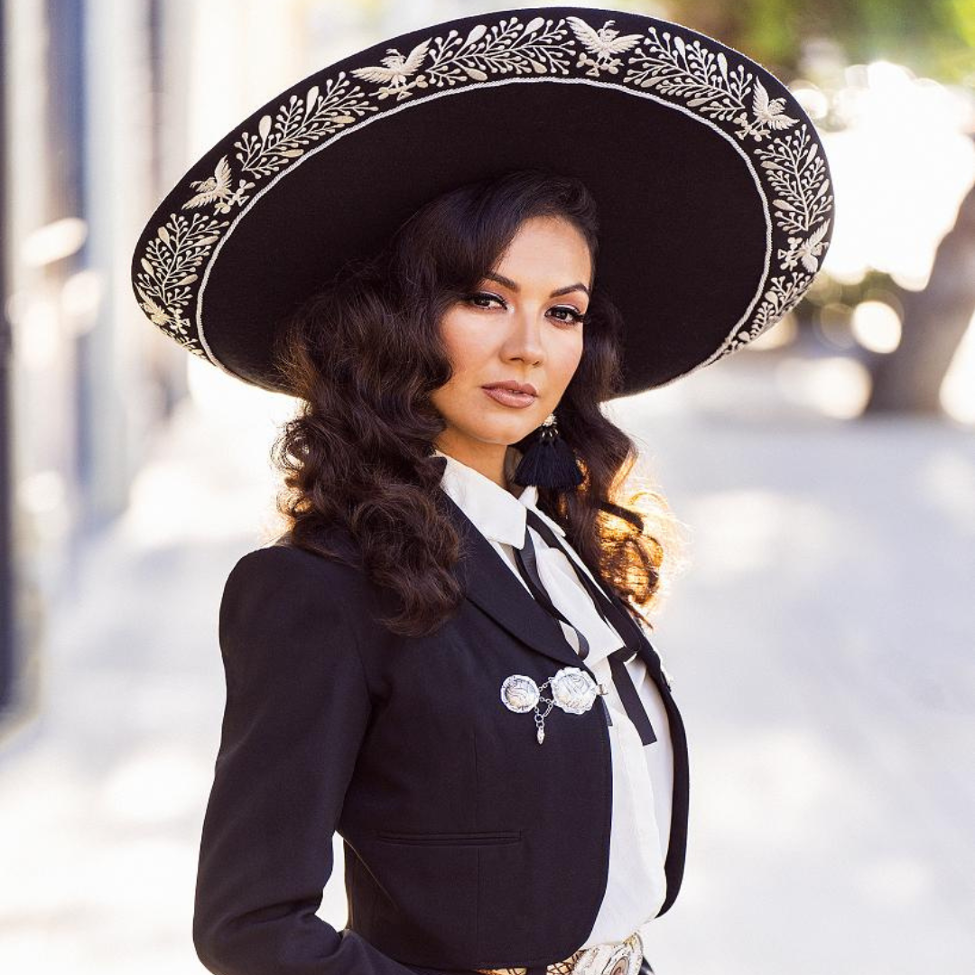 Photo Credit: Lupita Infante
The Latino Cultural Arts Center and MSU Denver Department of Music are teaming up to bring you an evening of Mariachi at the Levitt Pavilion Denver. The festival will take place on September 25, 2022, and will feature Denver's own Mariachi Sol de Mi Tierra, Mariachi Estelares de Colorado – the first All-State youth ensemble of the best Mariachi students in Colorado, and will close with a spectacular performance by Latin Grammy-nominated singer, Lupita Infante.
Come on down to Santa Fe Drive for a celebration of Latinx, Latin American, and Hispanic culture at the historic Aztlan Theater! This event, hosted by the Denver Public Library, wrap up Hispanic Heritage Month with bands, visual arts, movies, and, of course, books. All are welcome at this family-friendly celebration of the excellence and diversity of Latinx artistry and culture.
Music and Performances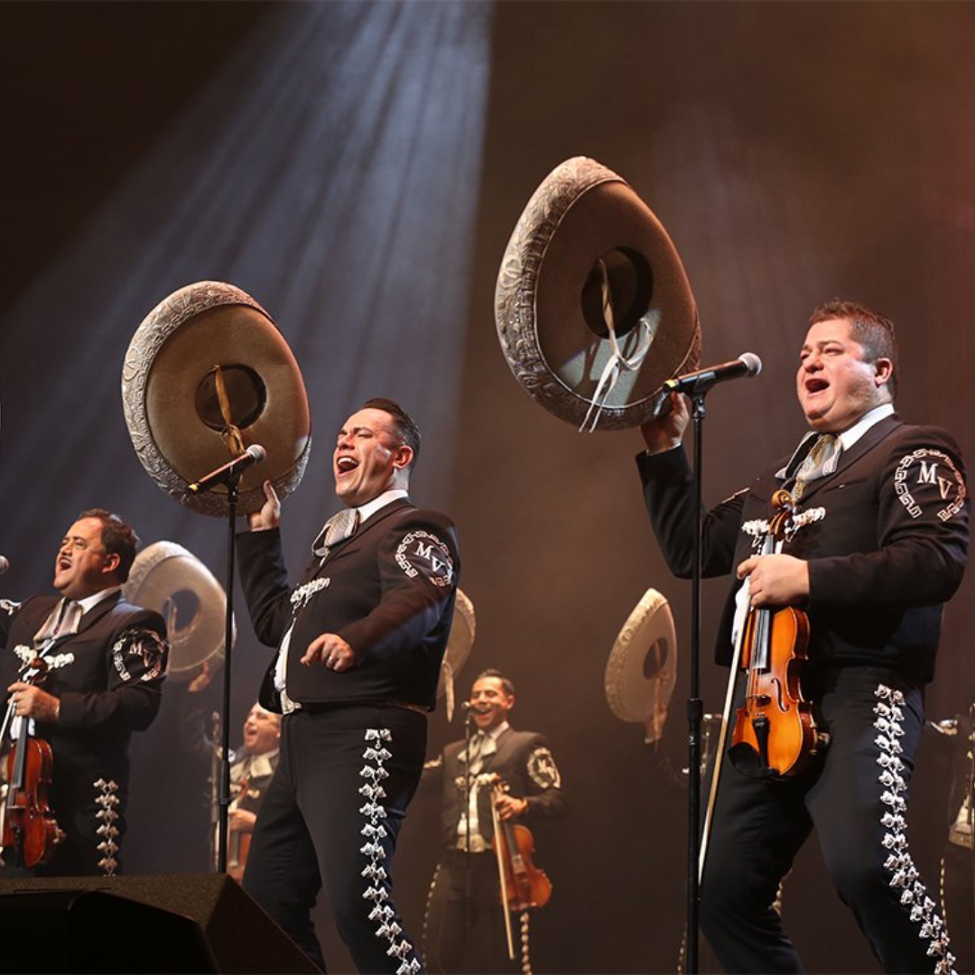 Photo Credit: University of Michigan
The best mariachi in the world, Mariachi Vargas de Tecalitlán is coming to Denver's Paramount Theatre to celebrate 125 years of history. Don't miss a night full of history and Mexican pride!
Tickets are on sale now, and doors open at 8:00 PM. Get tickets here.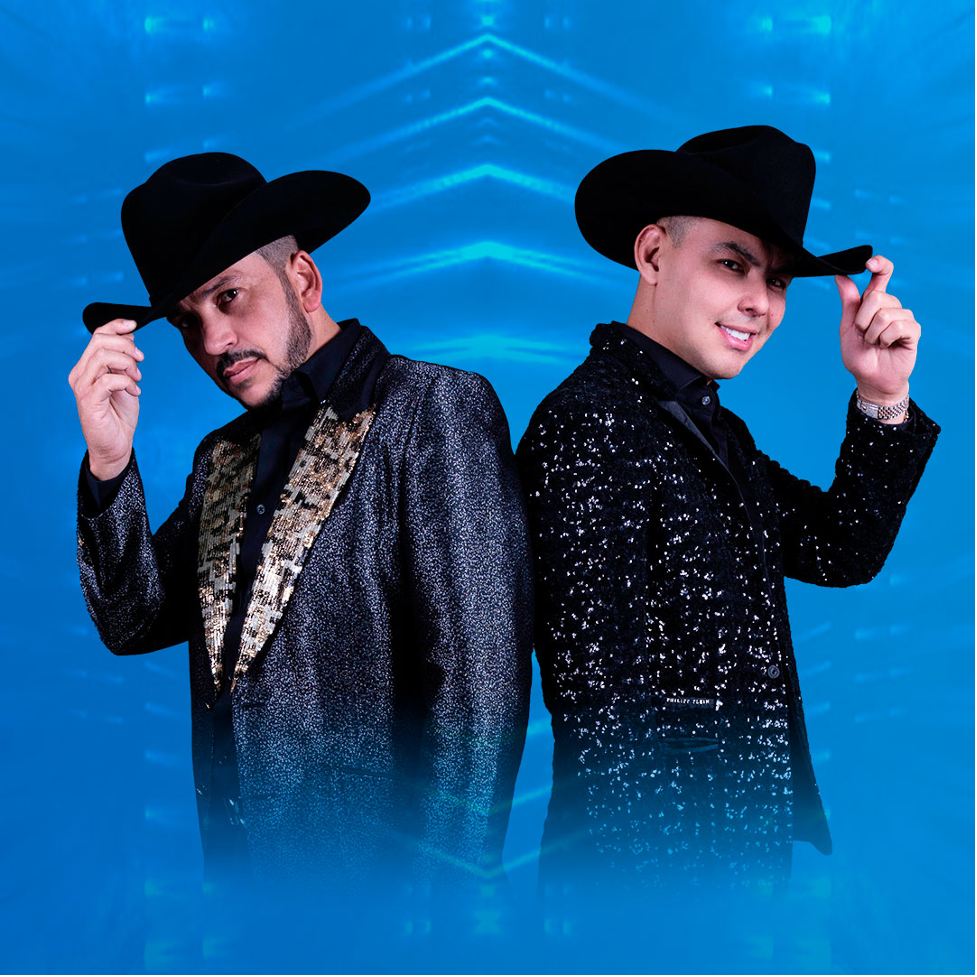 Photo Credit: San Jose Civic
Luis Ángel "El Flaco" and Luis Alfonso Partida "El Yaki" are bringing their X Tour to Denver's BellCo Theatre! Doors open at 7:00 PM and the show starts at 8:00 PM – get tickets here.
Mexican rapper and composer Alemán will be joined by hip hop group La Banda Bastön at this general admission concert. Doors open at 7:00 PM – get tickets here.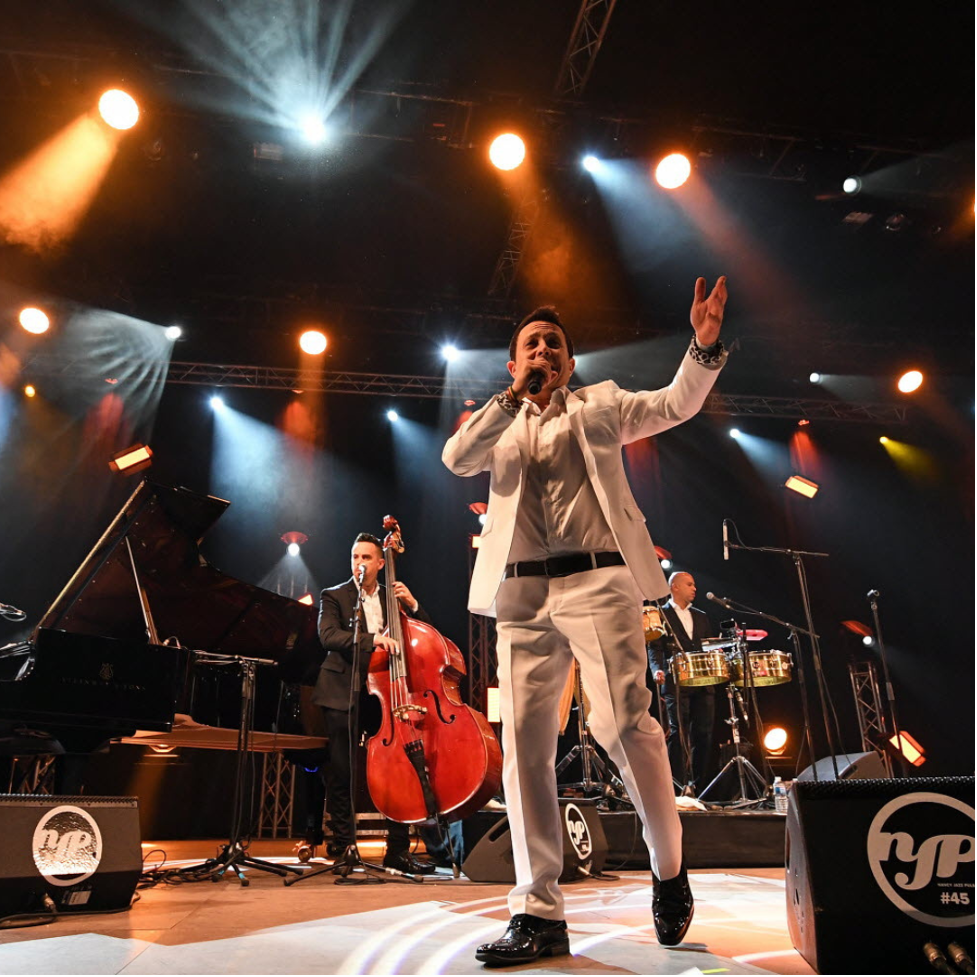 Photo Credit: L'Est Républicain
Orquesta Akokán burst onto the scene pushing the conventions of mambo by drawing from folkloric and religious traditions seldom heard in popular music. The golden sound of Cuban mambo is polished to a luminous, contemporary sheen.
The concert starts at 7:30 PM – get tickets here.
Chuchito Valdés, following in the footsteps of his famed father Chucho Valdés and grandfather Bebo Valdés, continues the legacy of great piano players from Cuba.
With influences of Caribbean rhythms and jazz, Chuchito creates an exciting and energetic blend of spicy music that drives audiences wild. This piano master captivates with his sensitivity and drives excitement with his dynamic band.
Your ticket purchase is your reservation for the restaurant – get tickets here.
October 6 – Latin Beats: Sonidos de las Américas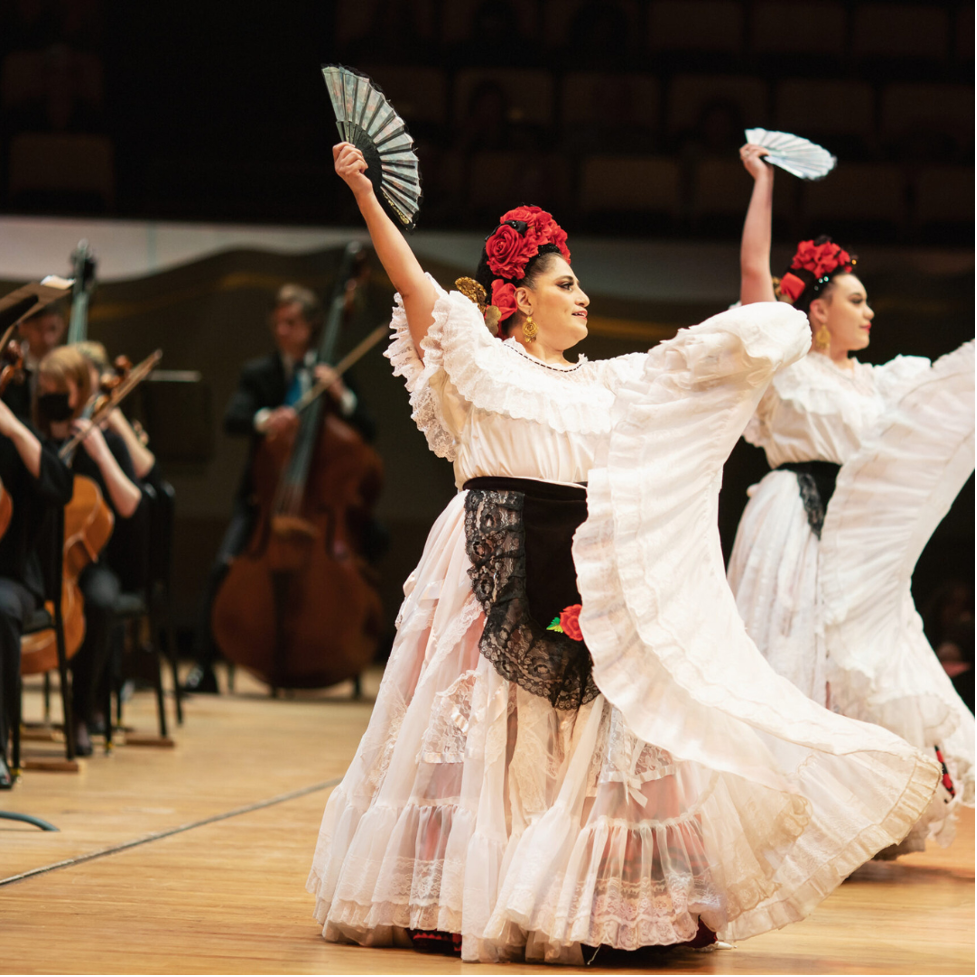 Photo Credit: Colorado Symphony
The Mexican Cultural Center and your Colorado Symphony present the sixth annual Latin Beats: Sonidos de las Américas. This unique, free concert celebrates Hispanic Heritage Month and Latin culture's influence on sound in the Americas, showcasing a fusion of traditional, classical, and contemporary music augmented by the Colorado Symphony's soaring orchestrations.
The concert will be held in the Boettcher Concert Hall at 7:00 PM. Tickets are available beginning September 22, 2022. Tickets are free, all seating is general admission, and a ticket does not guarantee a seat.
Art Exhibitions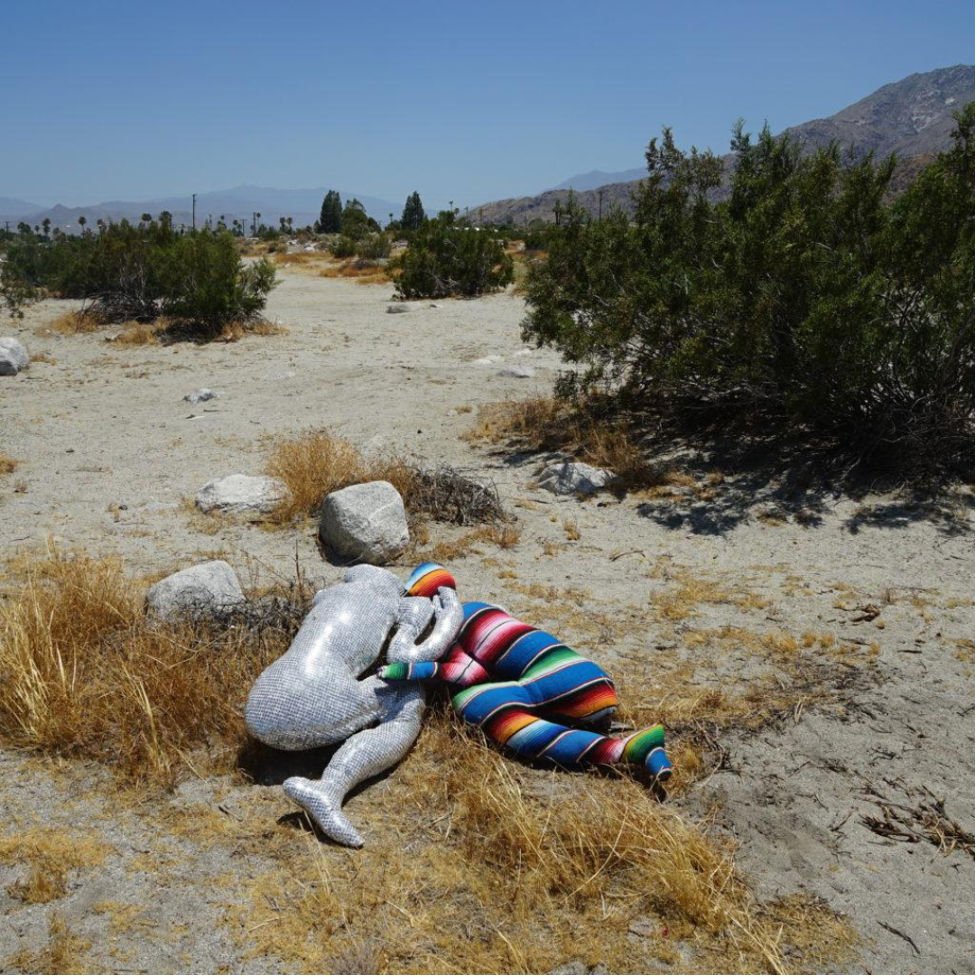 Photo Credit: Museo de las Americas
¡Salud y Justicia! is a pop-up art exhibit curated by Carina Bañuelos-Harrison that raises mental health awareness and aims to destigmatize what it means within the Latinx Community. Recognizing and prioritizing mental health has been a challenge. Since the pandemic, the mental health crisis has increased at record rates, especially in Brown and Black communities.
This pop-up art exhibit is on view now through September 24 – get tickets here.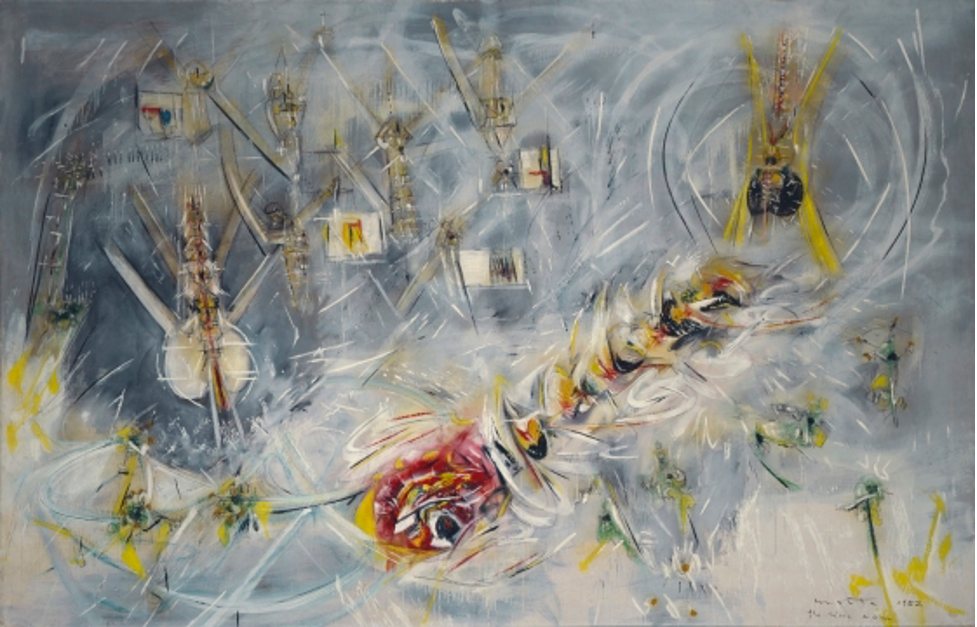 "The River Mom" by Roberto Sebastián Antonio Matta Echaurren
The reinstalled Frederick & Jan Mayer Galleries showcase the Denver Art Museum's renowned Latin American Art and Art of the Ancient Americas collections through a presentation of more than 1,000 rare works that present the expansive history of artistic creation in Latin America. The breadth of these collections, among the most comprehensive in the United States, encompasses 3,500 years of art and culture, revealing trends, relationships, and discontinuities between art created in the region.
These galleries are included in general admission to the Denver Art Museum and are located on level 4 of the Martin Building. Plan your visit here.
This special exhibit presents mostly site-specific, commissioned artworks by emerging artists in dialogue with the unique architecture of the DAM's Hamilton Building. The exhibition highlights the work of 19 contemporary artists connected to Latin America and the ways in which their work reflects and interacts with relevant themes ranging from technology to ideas surrounding identity, to broader social and political issues.
The 19 participating millennial-generation artists from countries including Argentina, Bolivia, Brazil, Chile, Colombia, Ecuador, Guatemala, and Mexico, have developed work that creates new worlds and realities, inviting spectators to engage in narratives through a multitude of media: painting, sculpture, installation, textile, video, sound, digital, and performance art.
This exhibit is included in general admission to the Denver Art Museum and is located on level 4 of the Hamilton Building. Plan your visit here.
Support the Denver Hispanic Community All Year Long
Although we love dedicating the months of September and October to celebrating Hispanic culture in Denver, diversity is something that should be honored and encouraged every month of the year. To show your support for Denver's Hispanic community, intentionally seek out businesses through the Colorado Hispanic Chamber of Commerce.
https://tarra.co/wp-content/uploads/2022/09/DenverHispanicHeritage.png
977
977
Kate Bailey
https://tarra.co/wp-content/uploads/2022/02/logo.svg
Kate Bailey
2022-09-12 11:01:05
2022-09-12 11:02:21
Your Denver Guide to Hispanic Heritage Month 2022