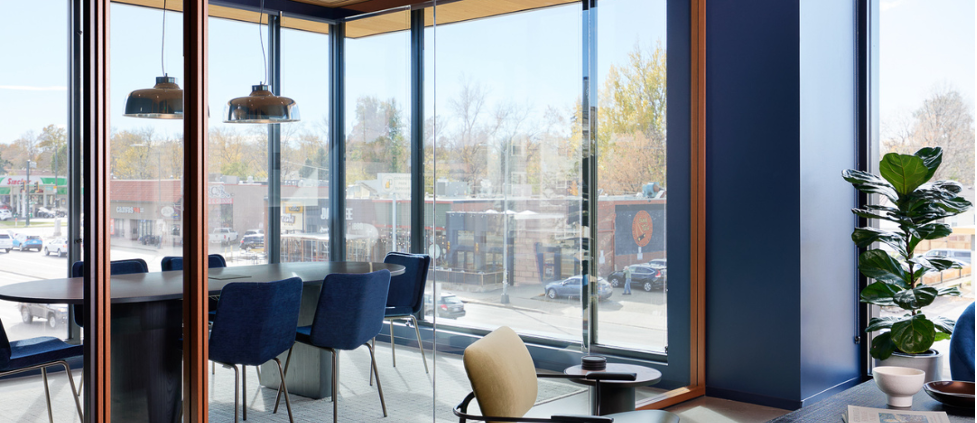 21 Women-Owned Coworking Spaces in the U.S.
TARRA is all about connecting a vast network of passionate humans — women, women-identified, non-binary, and male allies — together through not just our private office, membership and work club in Denver, CO, but also through other women-owned communities across the United States.
For travelers and modern nomads who need a space to work wherever the road takes them, our All Access and Office Memberships open the doors to you at every space in the TARRA Partner Network. Here is an introduction to the 21 women-owned coworking spaces in our partner network:
Northeast Partners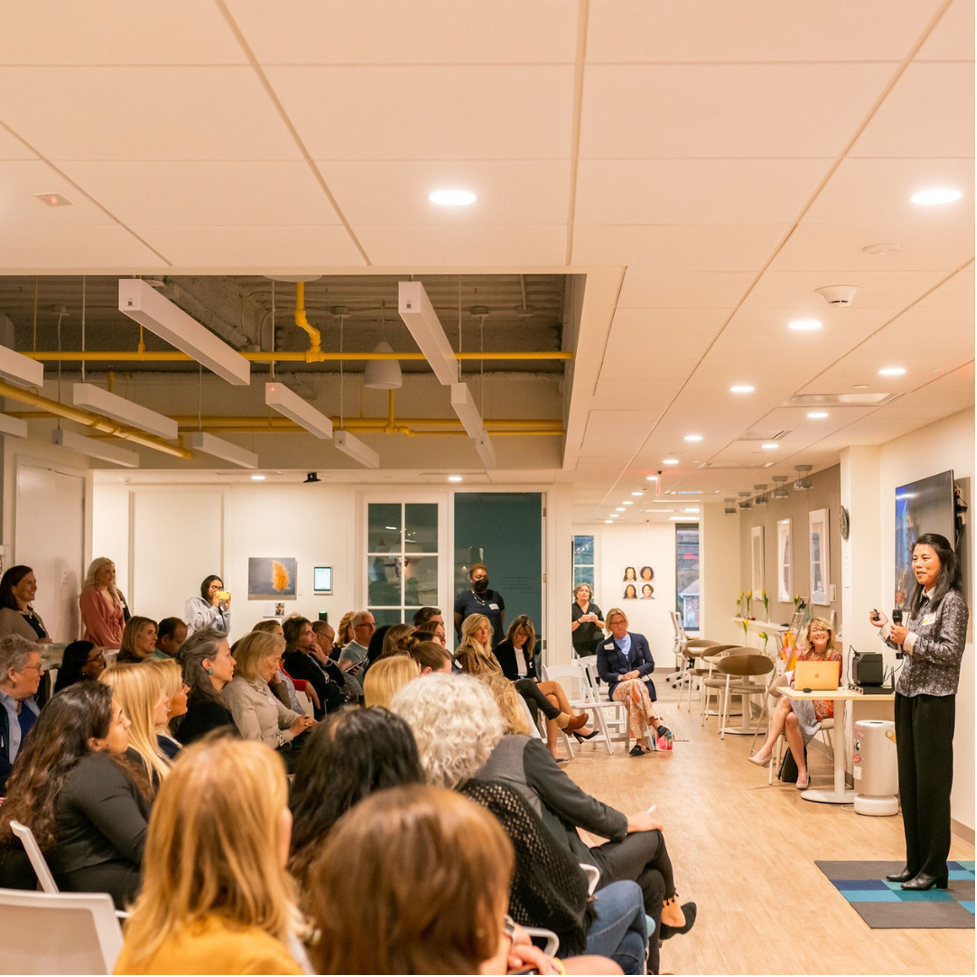 Photo Credit: Hayvn
Open Farmhouse
Redding, CT
Designed as a community space to farm, live and create, Open Farmhouse offers places to stay and work while building relationships and connecting with nature. It was founded by Lincoln and Cody, who live right next door and manage the community.
Open Farm House is not a membership community, instead hosting special events and offering whole house and private room rentals for overnight stays.
Hayvn
Darien, CT
Hayvn is a dream for the entrepreneurial-minded with everything you need in a coworking space, including an in-house fitness center, phone booths, and complimentary coffee, tea and treats. Its all-female team is supported by a strong advisory board of inspiring women.
Luminary
New York, NY
Luminary is passionate about both networking and education with a mission of empowering women through all phases of their professional journey. It was founded and self-funded by former finance executive Cate Luzio with this mission in mind.
The Co-Co
Summit, NJ
A vibrant and diverse community, The Co-Co offers both in-person and digital workspaces designed for productivity, connection and growth. It was founded by several women with a shared vision to create a space where strong, capable women could learn from other strong and capable women.
Hudco
Dobbs Ferry, NY
This shared work and gathering space is located within a beautiful historic building right along the Hudson River. With the addition of wellness amenities and on-site laundry, Hudco takes holistic health seriously.
Convergence Coworking
Hamburg, NY
Designed specifically with freelancers, solopreneurs and remote workers in mind, Convergence Coworking is a great destination for the nomadic entrepreneur! Founded by Marie Rachelle, Convergence Coworking opened earlier this year to bring coworking to Western New York.
Palette
Saratoga Springs, NY & Schenectady, NY
Palette has two beautiful spaces in New York open 24 hours a day, seven days a week! They are all about empowering members to excel in their careers and make powerful changes in the world through community and connection.
Maven Space
Indianapolis, IN
Part coworking space, part event venue and part social club, Maven Space is the place to be for women, women-identified and all who are passionate about uplifting women in the Indianapolis community.
Southeast Partners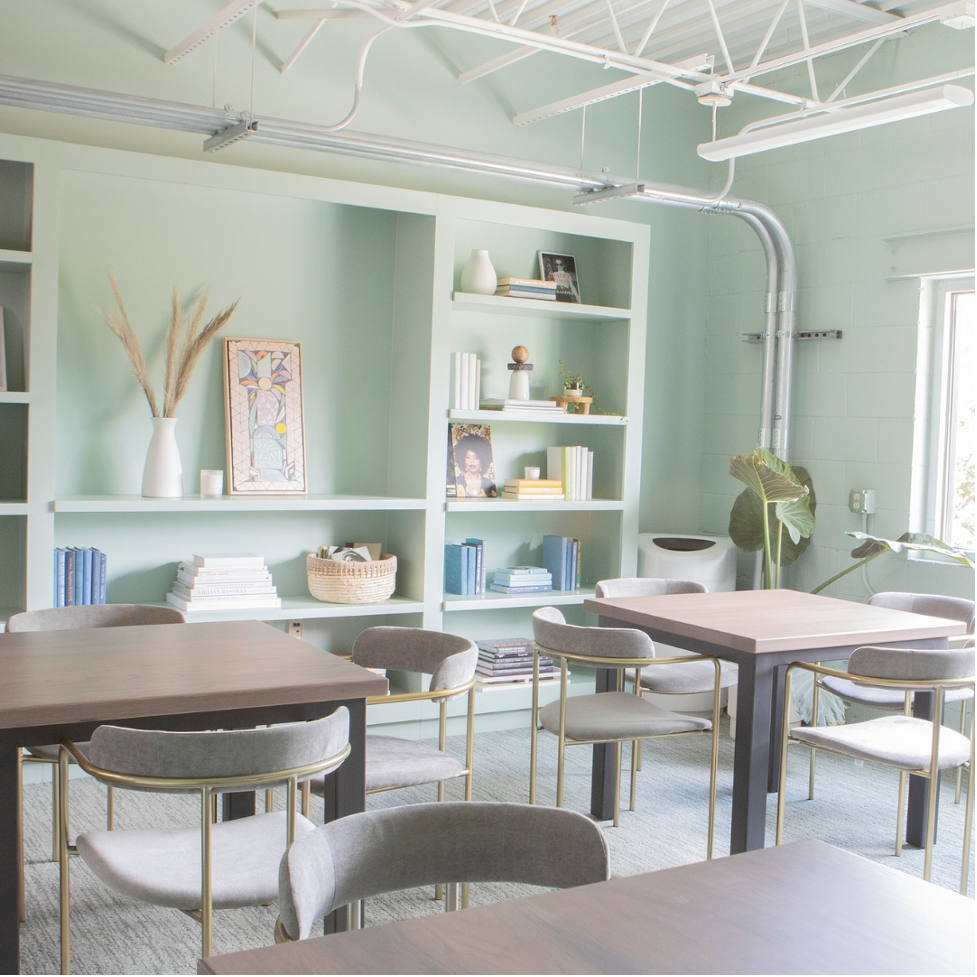 Photo Credit: The Lola
The Lola
Atlanta, GA
A coworking space and digital community for womxn in Atlanta and beyond, The Lola is all about growing a business with "less hustle and more ease." It was founded by Martine Resnick and Eileen Lee, who recognize how women are vastly underserved and under-supported — and are on a mission to change that.
Vision & Heels
Dedland, FL
Located in the heart of Downtown Deland, Vision & Heels is a women-first environment offering flexible spaces and events in a modern and bright workspace. Jeanette Rodriguez's vision for this coworking space was born from her craving for an environment where women and women allies could support each other.
Story
Louisville, KY
Your home for inspiration, innovation and possibility, Story was founded in 2016 by Natalia Bishop as a shared studio for photographers. It has since grown to include creatives and freelancers of all fields, and even expanded just a year after opening!
The Sapphire Suite
Franklin, TN
Located 30 miles south of Nashville, the Sapphire Suite is coworking space by day and event space by night, bringing together personal and professional development in a social, inspiring setting.
Sesh Coworking
Houston, TX
Mags and Mere started Sesh Coworking because they believe everyone deserves to work in a space where they feel heard, valued and seen. Creative women and genderqueer people gather here to nurture their personal and professional growth.
Midwest Partners

Photo Credit: The Coven
ALTAR
Chicago, IL
ALTAR is a sacred coworking space where women are invited to gather and take up space. It was founded by Kathy Bresler on the principle of creating a landing place that pushed the boundaries of "what if."
The Coven
Minneapolis, MN
This coworking community was founded by four women — Alex, Bethany, Erinn and Liz — who met in the advertising industry where they encountered a need among local women, non-binary and trans people to have a space that honored their lived experiences. In 2017, The Coven was born.
1628 LTD
Cincinnati, OH
1628 seamlessly blends coworking and hospitality for a curated space that modern professionals will love. It is named after the year the word "coworking" was first published and has everything from flexible coworking spaces to private offices.
The Nelle
Kansas City, MO
The Nelle is for people who love the hustle, bringing work and life together in one place Monday to Sunday. Lauren Merriman founded it to be a "third space" in Kansas City — a spot between home and work that exists to fill both professional and social needs.
West Partners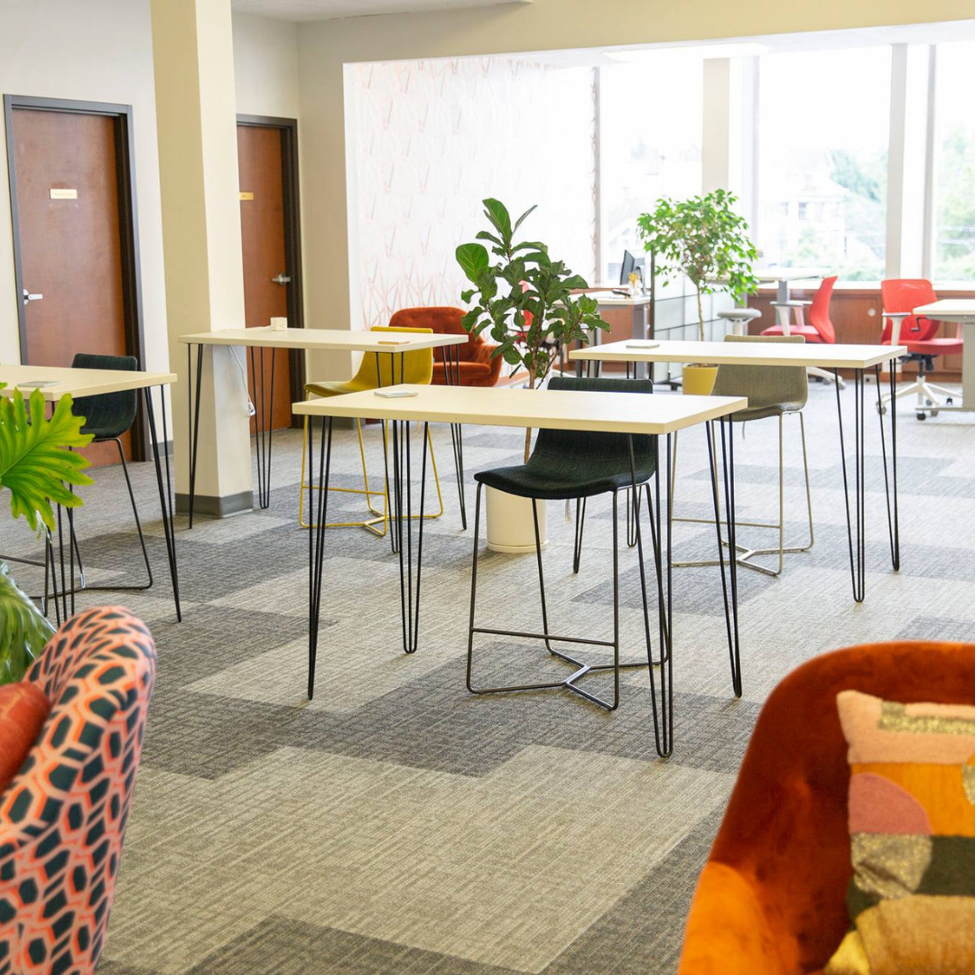 Photo Credit: VIDA
Vibe Coworks
Poulsbo, WA
The number one choice for flexible work and on-demand meeting space on the Kitsap Peninsula, Vibe Coworks is an oasis for anyone needing to escape the home office or shorten a lengthy commute.
VIDA
Portland, OR
With a focus on increasing productivity, building community and fostering a quality work-life balance, VIDA is much more than a coworking space. They have a passionate team that loves to serve their members and community.
Sky Oro
Bozeman, MT
Sky Oro is a coworking space for the bold and the vulnerable, inviting women to deeply connect and support one another. They're all about being equal parts business-savvy and heart-minded.
Maven CREATE
Salt Lake City, UT
Packed with professional staples, self-care goodies and growth opportunities, Maven CREATE has everything you need for a productive coworking space and then some! The design is very bright and lovely, with a lot of nature-inspired decor and art.
Community at a National Level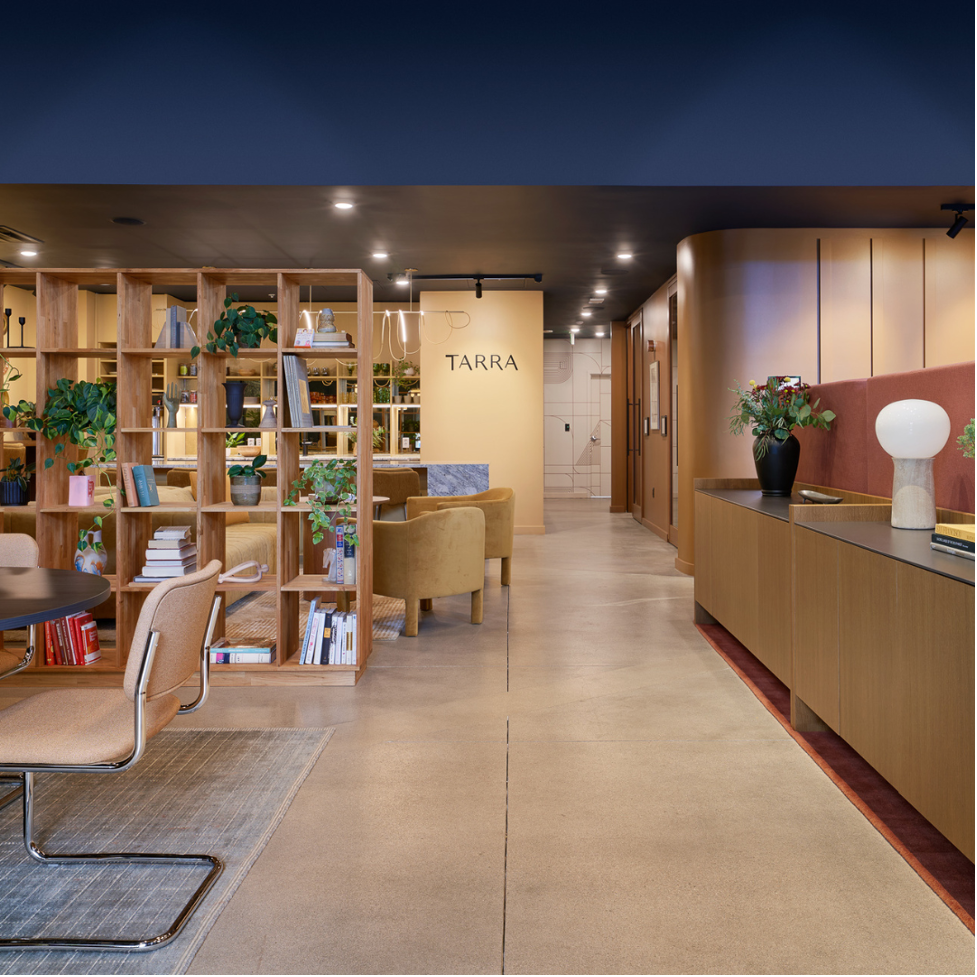 We believe community and coworking should be accessible to everyone, no matter where you are, who you are or what you do. This mission is shared across all of our women-owned partners — regardless of age, industry, professional status or background, everyone is welcome here: Join TARRA's All Access Membership today.
https://tarra.co/wp-content/uploads/2023/01/WomenCoworking.png
977
977
Kate Bailey
https://tarra.co/wp-content/uploads/2022/02/logo.svg
Kate Bailey
2023-01-26 14:24:41
2023-04-28 13:27:13
21 Women-Owned Coworking Spaces in the U.S.