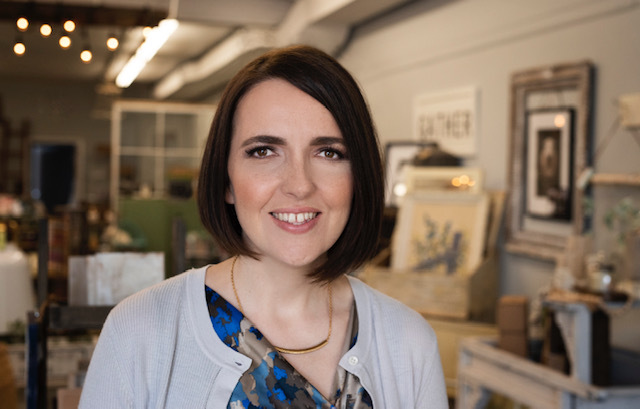 5 Minutes With Megan Burke Roudebush
At TARRA, we believe the depth and breadth of your network is a critical professional superpower. This month's "5 Minutes With…" founder is someone who knows the value of those connections. 
Keepwith ® Founder Megan Burke Roudebush has one of those rare brains that can simultaneously tackle the nitty-gritty details of financial industry regulatory compliance alongside an incredible ability to work a room and create connections wherever she goes. 
This Renaissance woman has an enviable and diverse resume that runs the gamut. She began her professional career at the tender age of 8 as a reporter and editor of the Children's Express News Service then secured a BA in Peace and Conflict Studies from Bryn Mawr College followed by a dual JD/MBA from Albany Law School. 
After working as a leader in the financial services industry, Roudebush founded keepwith ® in 2017 after 1. (somewhat ironically, now) feeling like the world was isolated; and 2. recognizing how critical, and difficult, it was to authentically form relationships that matter. She knew people find networking hard and she wanted to do something about that. After raising close to $1M dollars in angel funding and securing a commitment for keepwith's ® Series A later this year, the platform is launching Beta (read to the end for a chance to be one of the first users!) on April 25 to help the world network better. 
Keep reading to learn more about what makes this polymath tick and scroll to the end for an exclusive first look at keepwith ®. 
What scares you the most?
Very little scares me. When I was thinking about how to answer this question, I thought about how most scary problems can be broken down into three categories: health problems, paper problems, people problems. I am optimistic about most things and feel people problems and paper problems (which include financial challenges) can most often be resolved. Health problems can be serious, life-altering and something over which we have no control…so I suppose insurmountable health problems scare me the most.  
Currently reading/watching/listening to… 
I am currently reading The 5am Club by Robin Sharma about making the most of early mornings, and Never Simple, by Liz Scheier (a fellow Bryn Mawr alum), an acclaimed memoir about her complex life growing up in New York City. Up next on my podcast listening list is Fitness Flipped, Peloton's new podcast hosted by the truly inspirational Tunde Oyeneyin. I have also pre-ordered Tunde's book, Speak: Find Your Voice, Trust Your Gut and Get From Where You Are to Where You Want to Be. 
Networking advice you would give to your 25-year-old self
My 25-year-old self was about to enter law and business school. She was pretty good at networking. I would tell her to devote more time and energy to nurturing her personal relationships, given how important those are in the strength of our overall networks. So much of my 25-year-old self was focused on professional pursuits. It is fun to see now how relationships from high school (for example, keepwith's ® new Head of Revenue, Alana Powers) and relationships from college (for example, keepwith's ® Head of Ops and Investor Relations, Jenn Steinberg) become even more critical later in life.
Describe what you were like in high school in 6 words or less. 
Musical, civic-minded, independent, New Yorker, journalist
Most used app on your phone?
Today: Tie between Peloton and Pandora
After 4/25: keepwith ® 
What You Need to Know about keepwith ®
Discover the power of your personal network and experience keepwith's ® App in BETA! 
TARRA readers can sign up here to participate in the BETA launch. 
Keepwith ® is a must-need platform that combines your professional and personal spheres bringing all of your network and relationship-building activities into one seamless app.
The company is introducing a networking platform built for natural, purposeful relationship building and it's launching to a select group of global users on April 25th!
https://tarra.co/wp-content/uploads/2022/04/Megan-Burke-Roudebush-Headshot.jpeg
409
640
Kate Bailey
https://tarra.co/wp-content/uploads/2022/02/logo.svg
Kate Bailey
2022-04-13 09:22:26
2022-04-22 12:30:08
5 Minutes With Megan Burke Roudebush