5 Minutes with Simone Ross, CEO of the Colorado Women's Chamber of Commerce and More
One title would never be enough to encapsulate the breadth of experience and impact Simone Ross has brought to the table. As CEO of CWCC and the Executive Director of the Colorado Women's Chamber Foundation, Simone is actively working to advance women in business, while making Colorado the #1 state for women in business. 
Outside of this work, she is also the founder of Simone D. Ross, LLC, a consulting firm with the vision of catalyzing human thriving through effective and integrative change management, the CEO of SDR Events, and is also the Founder and CEO of Youth United University, an anti-oppression education program for kids grades 6 – 8.
Simone is most proud of her two amazing children. She is motivated by watching them grow, thrive, fearlessly create, and explore the world.
We recently sat down with Simone for 5 Minutes With… to learn more about her perspective as someone who has dedicated much of their life to making the world a better place for women. We are lucky not only to have Simone as a TARRA Advisory Council member, but also as an office member at TARRA Office, home to the CWCC Denver Headquarters.
February 28, 2023 — Combatting the Exodus of Women in Business
Join Simone and the CWCC as they evaluate national and local trends that are driving women to leave their jobs, quietly quit or simply "break up" with their employers. Their experts will share solutions and strategies to address and remedy barriers that prevent women to advance in business. Don't miss the keynote address from Charmaine Davis, Director of Regional Programs and Operations, U.S. Department of Labor, Women's Bureau.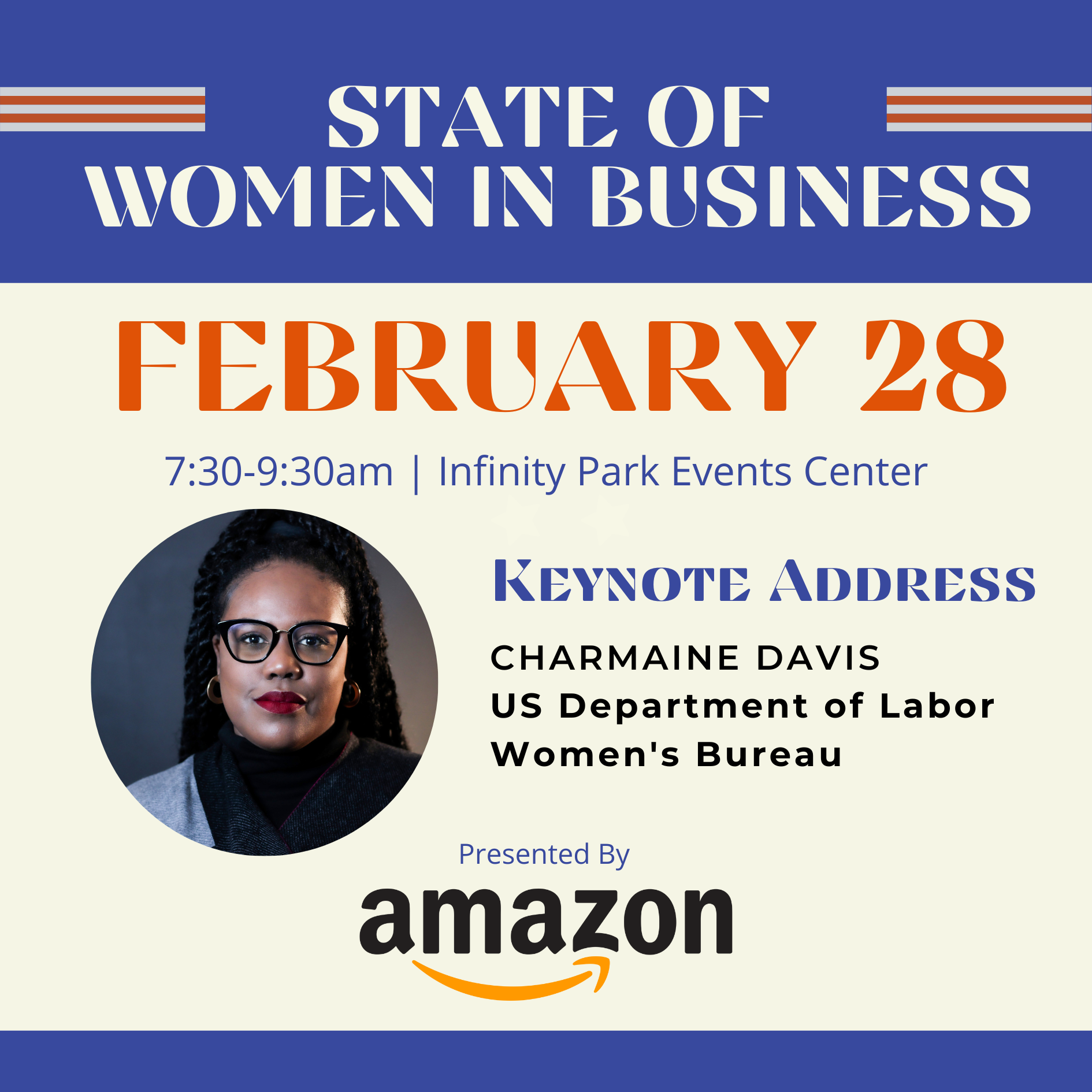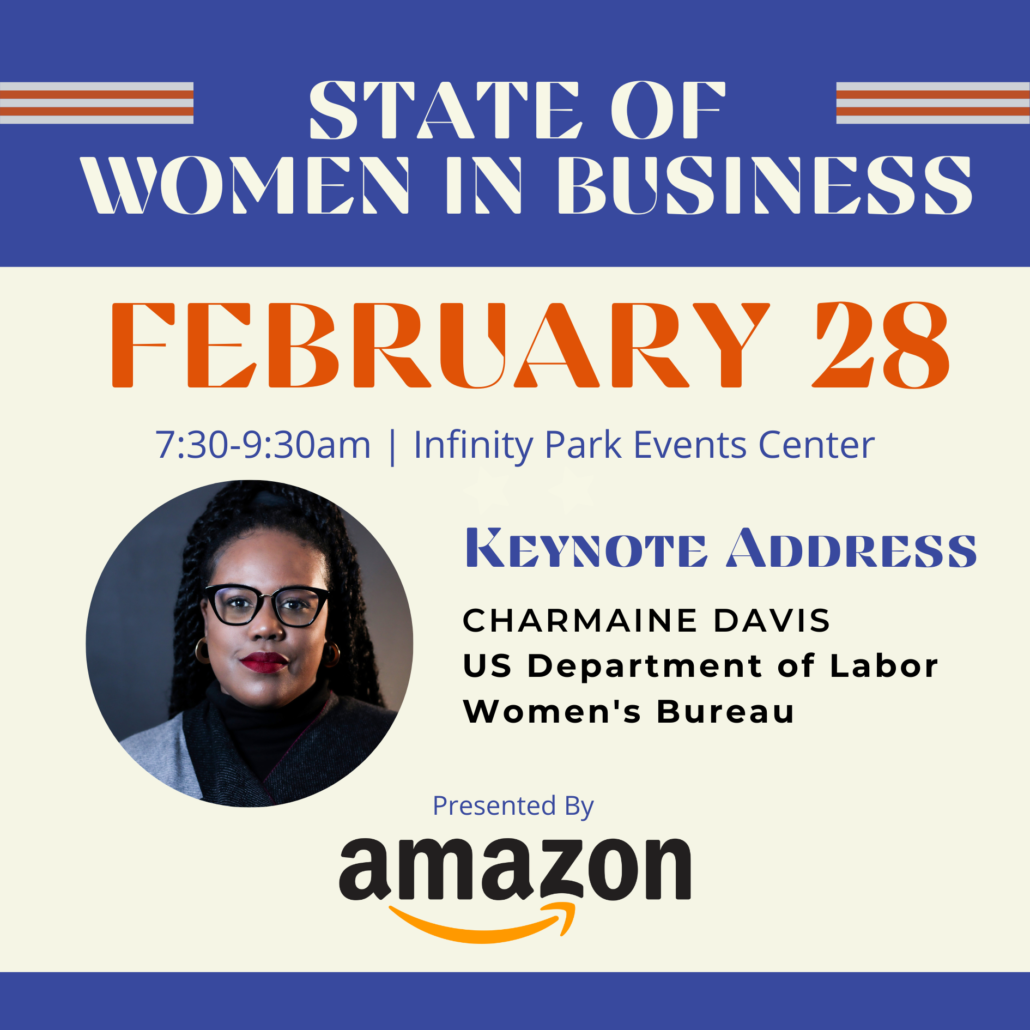 What was your last "a ha" moment?
The pervasive nature of dominate culture is fascinating to think about. What's shaped society? Who normalized social norms? Where did inequity start, and where does it end? Dominate culture has shaped every aspect of our way of being – from socially acceptable behavior, self-view, corporate valuation, access to capital…we're all a reflection of dominate culture in some way. As we work to breaking down barriers, build inclusive systems, and drive for economic inclusivity; we have to have a deep understanding of dominate culture and how it permeates our existence.
If you didn't have to sleep, what would you do with the extra time?
I spend a lot of time doing. If I didn't have to sleep I would allocate the extra time to thinking and ideating. There's so much value placed on doing, I don't think we place enough value on the importance of thinking, creating, and visioning. 
What is the greatest misconception people have about your industry?
People think and sometimes behave as if women's advancement is a woman's issue. 
When women aren't paid equitably, aren't promoted to leadership positions, and don't have access to an inclusive economy, it's caused by a broken system that we all have to invest in repairing. 
What's the title of your autobiography?
Navigating Fuc#ary

What should you compromise and what should you never compromise?
Never compromise – Personal values, personal and professional goals, the ability to give yourself grace.
Compromise – Flexing to a love language (there are work love languages, too), point of view, finding and achieving balance.
More About Simone
Throughout Simone's extensive corporate career she has led expansion and operations in Denver and Minneapolis for The Riveter; worked in mergers and acquisitions as Director of Strategic Business Initiatives at SCL Health; founded and operated the SpringRock Dental oral health corporation, a subsidiary entity of Delta Dental of Colorado; and pioneered Kaiser Permanente's business development and market expansion efforts. Simone holds a Master of Arts, and Master of Business Administration degree from Colorado State University. She has been recognized by the Denver Business Journal as an "Outstanding Women in Business" honoree, and a "40 Under 40" business leader; COBIZ Magazine GEN XYZ Top 5 Most Influential; the Colorado Women's Chamber of Commerce as one of the Top 25 Most Powerful Women; the Association for Corporate Growth as a David Sloan business scholar; and was recognized by the Colorado Black Chamber of Commerce as a community service champion. She is a graduate of Leadership Denver, the Colorado State Chamber of Commerce CACI Executive Leadership Program, and is an Urban Leadership Foundation Chamber Connect alum.
https://tarra.co/wp-content/uploads/2023/01/Headshot-1-1-scaled.jpeg
2560
2560
Kate Bailey
https://tarra.co/wp-content/uploads/2022/02/logo.svg
Kate Bailey
2023-01-31 07:15:34
2023-01-31 07:15:34
5 Minutes with Simone Ross, CEO of the Colorado Women's Chamber of Commerce and More