Hi Team TARRA, Kate here.
We had a great turnout for our 'Grab Em by the Midterms' Election Night event, the first of our new series of intimate TARRA workshops designed to teach, inspire and connect.
As I looked around the room, I was galvanized knowing that the women of TARRA are out in the world putting ideas into action. The effect we will have on the lives of many generations to come will be lauded in history books as a turning point for gender equality. While I know the midterm results weren't exactly what we wanted, we still made significant strides on the path to a more equitable future.
Post Midterms: What Can You Do?
The stats, outlined by the New York Times Gender Letter (an excellent newsletter that I recommend signing up for), tell an exciting story.
Even more exciting is the Night of Firsts. Women from diverse backgrounds won—Native American, Muslim and African-American women, and L.G.B.T.
What's The Most Important Thing You Can Do To Create Change?
Of course, more equitable representation in our nation's leadership will lead to better policies and support for women's issues, but this top-down approach will only go so far.
To really create long-lasting change, women in leadership positions are going to need us to take action within ourselves and our communities. We must seek out the education, tools and resources to become stronger leaders with measured voices, and a powerful sense of self.
Ask yourself how can you be a better human, more engaged citizen, driven member of your community, and (most importantly) instill confidence that you have the power within yourself to change your experience and the experience of those around you.
Save the Date for Upcoming Events!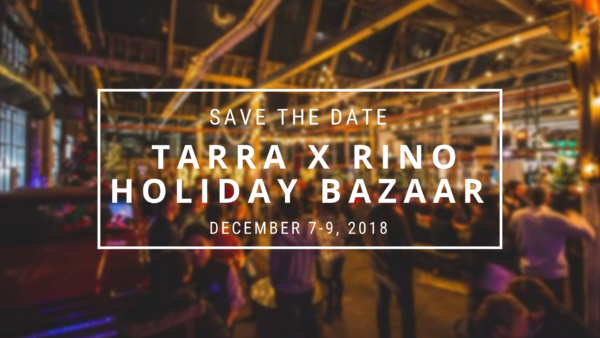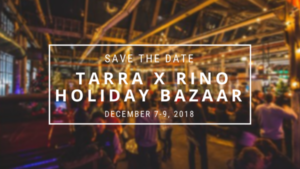 For last-minute holiday shopping, save the date December 7-9 for our first market booth at Holiday Bazaar with six of Denver & Boulder's most celebrated makers and artisans. You will see familiar faces from past TARRA pop ups—Gossamer and Rootfoot—and new faces such as Charlie & Me, Imminent Rise and Avery Lee Design.
As always, we love your feedback, so please email me at [email protected] with any thoughts or ideas you have.
With Great Admiration For All You Are And All You Do,
Kate
Kate Bailey
CEO, TARRA