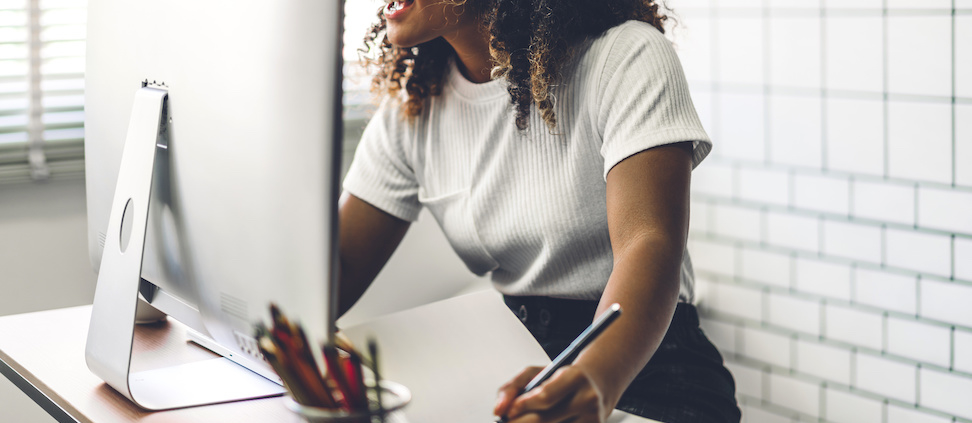 What Is TARRA?
We're glad you asked. 
TARRA is transforming the way Denver women connect business, life and community. 
Through access to authentic local connections, quality learning experiences, meaningful events and impactful mentorship for all, we are on a mission to create a world where everyone has access to valuable connections and the right tools to thrive.
We are on a mission to create a world where everyone has access to valuable connections and the right foundation to thrive.
TARRA delivers on this promise through access to:
Authentic local connections

High-quality learning experiences

Meaningful events

Impactful mentorship
In 2022, we open the doors to our first Campus at 9+Co bringing imaginative work and office spaces to the Denver business community. 
How to Get Involved Now
You don't have to wait until our Campus opens to get involved.
If you are looking for resources to evolve who you are as a woman, a professional, a leader or an ally, you've come to the right place. Below are easy ways to harness the power of the TARRA community right now:
SUBSCRIBE, SUBSCRIBE
Our newsletter is the heartbeat of everything happening at TARRA and with our incredible partners. 
Subscribe for exclusive event invites, inspirational stories, and resources designed to increase your professional skills and personal knowledge. Each month Brain Food hits mid-month as the smartest email in your inbox. Don't miss it. Sign up today.
RSVP
Whether it's a virtual or IRL soiree, grab your seat at the proverbial table. Attend a TARRA-hosted event or one from our exceptional partners. We're passionate about events that open your mind and forge your skills. When we aren't hosting, we are equally passionate about supporting and telling you about valuable local and national events dedicated to your professional and personal development.
SUBMIT AN EVENT IDEA
As we continue to craft our Fall and Winter event programming, we want to hear from fellow Denver women! Submit an event idea here. We will be in touch if it's a good fit!
MEMBERSHIPS & OFFICE SPACE SIGN UPS
Be the first to hear about our soon-to-be memberships, new Denver office and coworking space. The one place to get all of the news is…you guessed it…our newsletter. See you there.
OK, A BIT MORE ON THE CAMPUS
TARRA is reimagining the workplace so that it actually works for you. 
The Campuses are designed to support your journey to discover your infinite opportunity and face the challenges of today's rapidly changing world.  
The 9+Co Campus, our soon-to-be coworking space in Denver, is bustling with hospitality and amenities including:

Beautiful, inspiring spaces to work, convene and socialize

An inclusive, motivating personal and professional network

High-quality business and leadership education programs

Unique cultural and lifestyle experiences

Private office space for 1-8 person teams

A membership workspace designed to help you work at peak productivity with all the amenities, meeting spaces and privacy rooms you need

Located close to great amenities, restaurants, and services all within a short walking distance 
GET SOCIAL
We're sharing all of the TARRA campus updates, events, and community highlights on @_tarraco. Follow us and send us a DM to connect. 
The TARRA Story
TARRA was founded in 2015 to disrupt the rigid 9-5 work infrastructure that prevents so many women from fully realizing their goals. 
It's been a beautiful, winding journey that has only just begun. 
To learn more about how we got here, read the TARRA story below from Founder Kate Bailey. 
A Letter From TARRA Founder, Kate Bailey
Grit and determination can only get you so far.
In 2008, I was laid off from my job as a magazine Editor in Chief and with little more than a heap of determination and $500 in my savings, I embarked on a journey into business ownership, not knowing the obstacles that lay ahead.
By 2014, I established a solid footing with a small communications agency. Business was good, but I wanted to take it to the next level. So, I pushed harder. I worked more hours and tried to muscle the business to the next phase. 
A year later, I was still in the same place. 
Frustrated by this lack of momentum, I began to wonder what was preventing my growth. I had a master's degree, happy clients, lots of referrals, worked long hours, networked endlessly, and had a positive attitude. 
Why was I still struggling?
Through extensive research, I became intrigued by the data about women-owned businesses. After a few months, I came to the shocking realization that this hurdle was much bigger than me. 
I was struggling to find success in a world that had been designed to leave me out of the equation. 
The data showed how millions of women in the US and around the globe—despite expensive educations, supportive families, and hours of overtime—become "stuck" around age 35. 
Some stagnate, others give up entirely. A few fight their way to the top to become one of only a small handful of C-Suite executives or successful business owners.
This revelation was life-changing. 
I didn't grow up with the belief that there were limitations for women. I was taught that if I did all the right things and worked hard, there was no ceiling for me. But my experience was proving different, and the data was staring me in the face.   
Yet, while female participation rate in the workforce has grown dramatically, we still only hold a small fraction of leadership and C-Suite roles, and the revenue of women-owned businesses is significantly less than that of their male peers.
After years of looking at this problem, I have a thesis as to why, despite so much attention and effort, women can't get ahead.
As a society, we are striving towards equal opportunities for women to thrive and be successful in their careers, but we still haven't addressed or changed one of the most fundamental barriers—the workplace.
Equity in the workplace isn't a policy problem, it's a design and culture problem. If we want to create more opportunities for women to thrive in their professional careers, we must focus on creating the right ecosystem for them to thrive. 
This male-driven ecosystem prevents women from advancing. Those who want to excel must conform to obsolete standards. Women who request flexible schedules are left behind in favor of those who are dedicated to long hours behind their desks. There are few well-established social networks dedicated to helping women get ahead. TARRA is my answer to eradicating these challenges for good. 
This past year has been brutal, but you and I are still here. If my story has resonated with you, I now formally invite you to join us in the path towards imagining a better working world for all women. To me, this energy over the past six years has been building and building to launch our campus. From there, we'll enter a whole new world, and I hope you come along with us. 
Kate Bailey, Founder
https://tarra.co/wp-content/uploads/2021/12/AdobeStock_335456785.jpeg
456
972
Kate Bailey
https://tarra.co/wp-content/uploads/2022/02/logo.svg
Kate Bailey
2021-12-02 14:01:13
2023-04-28 14:23:14
What Is TARRA?