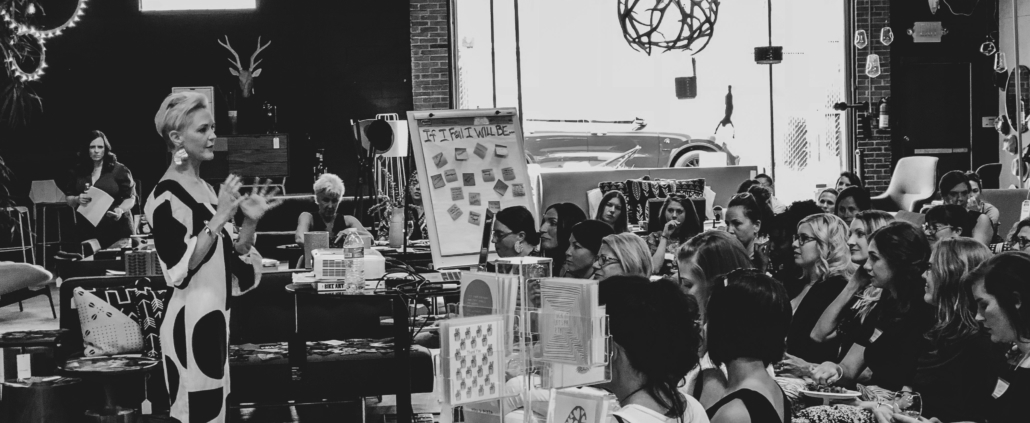 What a difference a year makes.
In July of 2020, the ground under our feet was tenuous. At TARRA headquarters, we questioned if what we had spent 5 years building was going to be needed in the post-pandemic world. 
Our Denver and LA projects (more to come on that) were put on "indefinite hold" and I spent every waking minute looking for the right way to provide value to the TARRA community. We rapidly diverted programming from in-person to online and were testing new ideas, new formats and creative ways to connect the network together.
Fast forward to August of 2021… 
While the last 18 months have been some of the most difficult any of us could imagine, today I look forward to a brighter future for TARRA, and (consequently) a very bright future for our members and the Denver community.
What's Next for TARRA
Today, we are in the midst of relaunching and re-emerging into the post-2020 world with fresh programming, a new vision and…. 
…some very exciting news about the TARRA Denver campus coming your way Spring of 2022.
Since 2015, TARRA has been an incredible community of innovators, leaders, thinkers, doers and dreamers. We have held more than 60 workshops and programs, reached over a thousand women across the country, forged friendships and strategic partnerships between our members, and developed what we believe is one of the most resilient, durable communities of women in the world. 
As we move into the next phase, our #1 goal is to be your guide and support as you discover your infinite opportunity and face the challenges of today's rapidly changing world. 
We will deliver on this promise through:
Thoughtful workspaces designed by women for women. We are currently designing the first TARRA Campus and can't wait to unveil the gorgeous space to you!

Authentic local connections via our signature anti-networking series (think networking without the awkward business cards and uncomfortable shoes…just fun connection and conversation) and cultural experiences with the Museum of Contemporary Art, local artists and artisans, galleries, musicians and more. 

Quality learning experiences and skill-building workshops with thought leaders, business veterans, executive coaches and self-management experts.

Impactful mentorship for all through our peer-to-peer networks and Masterclass immersions.
Getting Women Back to Work
I believe a crisis like the pandemic is an opportunity for us to reimagine the world of work so that it actually works for women. One of our core initiatives over the next year will be "Getting Women Back to Work" the right way. 
2020 was unfair to many and disproportionately to women. According to Fortune Magazine, in September 2020, 80% of the 1.1 million people who exited the workforce were women. These effects are being felt by our local mothers as reports estimate the pandemic kept 27,000 Colorado women out of the labor market.
Last spring we kicked off an Executive Roundtable series with the Colorado Women's Chamber of Commerce and Metropolitan State University titled "Avoiding the Shecession: Getting Women Back to Work" which has brought together thought leaders, business owners, city leaders, mothers, entrepreneurs, and professionals to understand how we can emerge stronger than we started back in March of 2020.
We will use the white paper conducted by Metropolitan State University researchers to create a roadmap for our core TARRA programming and provide guidance for our communities, corporations, government and each of us individually to create a world where everyone has equal access to valuable connections and the right tools to thrive.
How You Can Get Involved
We can't wait to share the next phase of our journey with you and hope you will join us on this incredible adventure. Here are a few ways you can get involved with TARRA in the coming months.
Join our email list to get all the updates as they happen. You also get early-access to tickets, special discounts, offers from our local and national partners and of course, your monthly dose of "Brain Food"—the smartest newsletter in your inbox.

Have an idea for a workshop? Tell us more.

Submit via this form

and we'll connect if it's a good fit for TARRA!

Interested in mentoring? We're looking for experts, coaches, business experts and idea people to provide mentorship for our peer-to-peer networks and Shifted Perspectives: Masterclass. Email

[email protected]

if you are interested in providing your expertise to our members.

Follow us on the 'grams

for all the latest.

Send me an email,

[email protected]

and introduce yourself. I'm always excited to meet new faces and learn more about how TARRA can better serve you. We are building a new ecosystem designed by you for you. 
Together we are transforming how women connect business, life & community. 
I am honored that TARRA is part of your journey. 
Kate Bailey, Founder 
https://tarra.co/wp-content/uploads/2021/08/IMG_7377-1-1030x773-1.jpg
773
1030
Kate Bailey
https://tarra.co/wp-content/uploads/2022/02/logo.svg
Kate Bailey
2021-08-04 11:22:13
2021-08-04 11:22:13
What's Next for TARRA