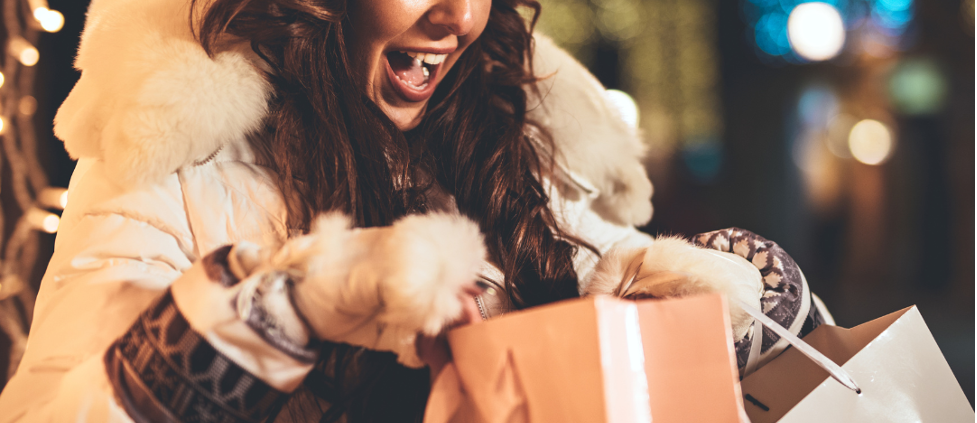 Your Ultimate 2022 Guide to the Top Woman Artisans and Woman-Owned Shops in Colorado for the Holidays
At TARRA, we are always looking at how we can support woman-owned in everything we do. From our coffee and tea vendors to the women behind the scenes—legal, accounting, marketing and design—our goal is to buy and hire woman-owned and when possible, shop local. 
This holiday season, we want to make conscious shopping easy with a list of the top women artisans and woman-owned shops in Colorado.
Dive in for your curated list of our favorites. 
The TARRA Holiday Artisan Market
'Tis the season for style, substance and sustaining small businesses—which is why TARRA is bringing our Holiday Artisan Market right to you at our 9+CO Location! From vintage goods to jewelry, skincare, florals, fashion and eco-friendly home goods, this holiday pop-up is your one-stop shop for meaningful, handmade goods from 12 inspiring women-owned companies.
The market is open exclusively to TARRA members on November 30th from 10am to noon, at which point we're opening our doors for the public to shop until 6pm! Register here so you don't miss this free event. 
Whether you're planning to browse the market or want to do a little shopping at a later date, keep scrolling to get to know our amazing women-owned vendors.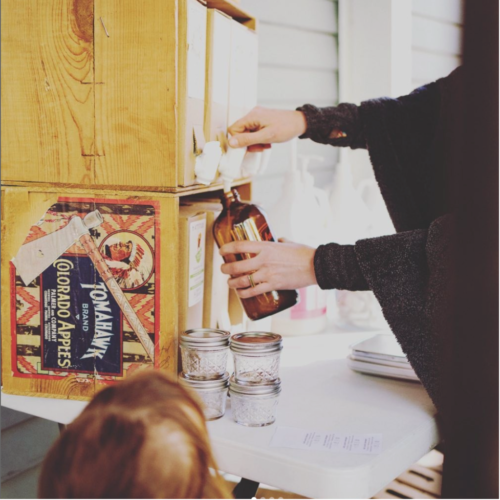 Photo Credit: The Conscious Merchant
Wild & Radiant Botanicals creates wellness products cultivated with holistic ingredients from the earth, for the body. The founder, Margaret, grows many of the ingredients herself in her own backyard!
Olive & Olde's is on a mission to combat loneliness through soft, comforting products such as their zafu cushions and neck wraps. This family-owned business was launched from one mom's struggle with postpartum depression.
Dante Perozzi Jewelry offers simple, artful elegance with its expressive, handmade pieces that are more like wearable works of art.
The Shop offers a rotating collection of mindfully curated vintage pieces, from attire to furniture to home accents.
Chuan's Promise creates earth-conscious skincare products that are designed with inclusivity in mind, making sustainable natural skincare accessible to every body.
So Very Lovely makes beautiful air plant holders that give your home or office a little something green, plus unique wooden keepsake cards for any occasion!
Alexa Allen takes leather craftsmanship to the next level with their gorgeous leather bags, bowls, cuffs and mirrors. Some of those things may not sound like what you'd expect from leather working, and that's part of what makes Alexa's approach to leather so unique!
Black & Blossomed is your resource for locally grown and curated flower arrangements, and they deliver anywhere within 25 miles of Denver!
Ayurveda Mama takes maternal health up a notch with herbal ghee inspired by mom, yoga teacher and founder Farnosh's journey into the ancient science of Ayurveda.
Macetas by Victoria is a Hispanic-owned one-woman show: Victoria makes one-of-a-kind handmade concrete pots for succulents and other "plantitas" (little plants).
Dirt Culture finds beauty in unexpected and even mundane places with outstanding photographic art and unique apparel.
Root Foot distills pure plant fragrances made for communion with the earth and creates soothing essential oils, body oils, incense and more for breathing deep and connecting with our planet.
The Conscious Merchant provides a vast array of eco-friendly gifts for every price point. They even have a refill bar, allowing you to live a zero-waste lifestyle with all your personal care, kitchen and cleaning products.
Helen Elizabeth Vintage brings vintage clothing to life while also honoring the history and culture of every piece.
More Small Businesses to Support for the Holidays
Shopping small doesn't just stop at the merchants attending TARRA's holiday pop-up—there are so many amazing small businesses locally and beyond that are worth supporting with your holiday spending this year, many of which are women- and/or BIPOC-owned! Here are nine more small businesses to lend your support to while shopping this year.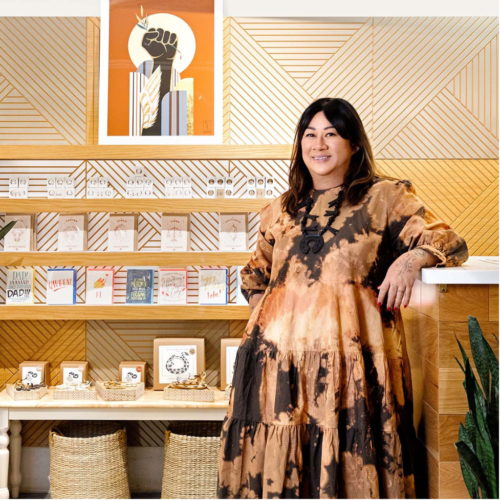 Photo Credit: Matriarch Mercantile
Meek Vintage sells curated vintage and handmade goods, including housewares, clothing, jewelry, candles, art and personal care products.
Press Pause brings the power of CBD to physical, mental, hormonal and sexual wellness for women.
Alchemy Ritual Goods offers a variety of tarot and oracle cards, crystals, candles, books, herbs and other goods for your spiritual and ritual needs.
Melanin in America creates cosmetics formulated specifically for BIPOC communities, and they even throw in a free pillow with your order!
Bloom & Noosh arranges locally crafted, hand-tied bouquets available for delivery anywhere in the Denver Metro area.
Black Travel Box is a Black-owned, women-owned brand started by Orion Brown to "give women of color a brand they could trust for their travel personal care needs."
Matriarch Mercantile opened in Aurora's Stanley Marketplace earlier this year. Expect a curated selection of home goods, pantry items, gifts and fashion accessories created by women- and BIPOC-owned businesses.
Modern Nomad brings furniture, textiles, lighting, rugs and home accessories both old and new to Denver through their unique design collective.
Recital has a little bit of everything, from clothing and accessories to beauty, home and even pantry products!
Your Shopping Choices Matter
It may feel small, but every dollar spent supporting local women- or BIPOC-owned businesses is a dollar spent on more than just a gift. It's a contribution to the growth and sustainability of small businesses in Denver and beyond. Join us at the TARRA Holiday Artisan Market and see how your dollar can make a difference this holiday season!
https://tarra.co/wp-content/uploads/2022/11/HolidayShopping.png
977
977
Kate Bailey
https://tarra.co/wp-content/uploads/2022/02/logo.svg
Kate Bailey
2022-11-22 10:35:19
2022-11-22 10:37:40
Your Ultimate 2022 Guide to the Top Woman Artisans and Woman-Owned Shops in Colorado for the Holidays