Get to Know 9+Co: TARRA's Neighborhood
When we first began brainstorming a vision for TARRA, we knew the right community was essential. We want you to feel at home both inside TARRA and out in the surrounding areas, which is why we chose to build our vision in one of the best neighborhoods in Denver. Welcome to 9+Co.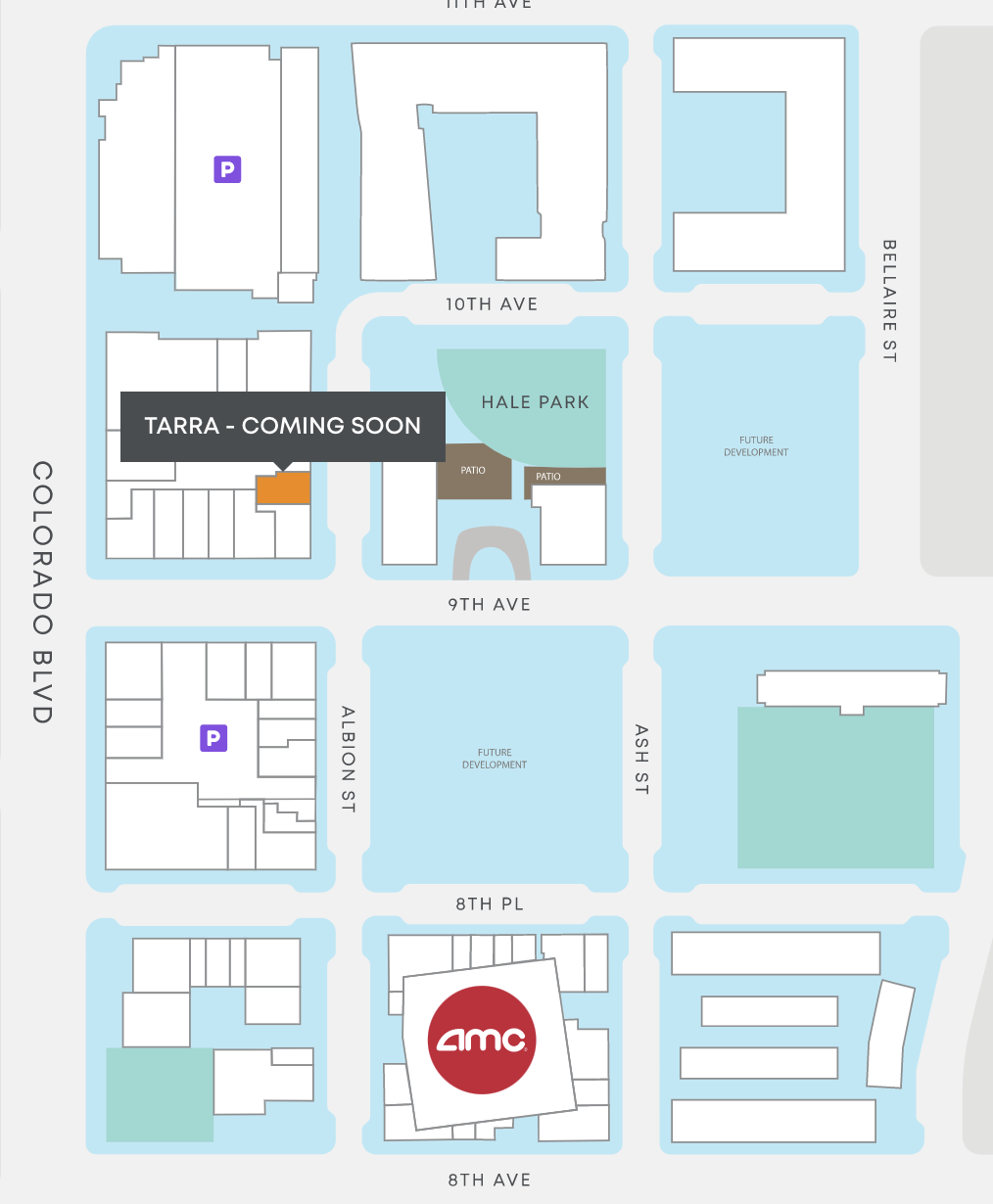 9th and Colorado (9+Co) is a dream location for TARRA – and you – to flourish! With gorgeous, wide-open spaces and top-tier amenities right at your fingertips, you'll never want to leave. Here are some of our favorite perks of the 9+Co neighborhood.
The Parking
Of course, we have to start with the parking. Having access to quality parking in Denver's favorite neighborhood is something to be envied. In the 9+Co neighborhood,parking is always free! How's that for a reason to join TARRA?
The Dining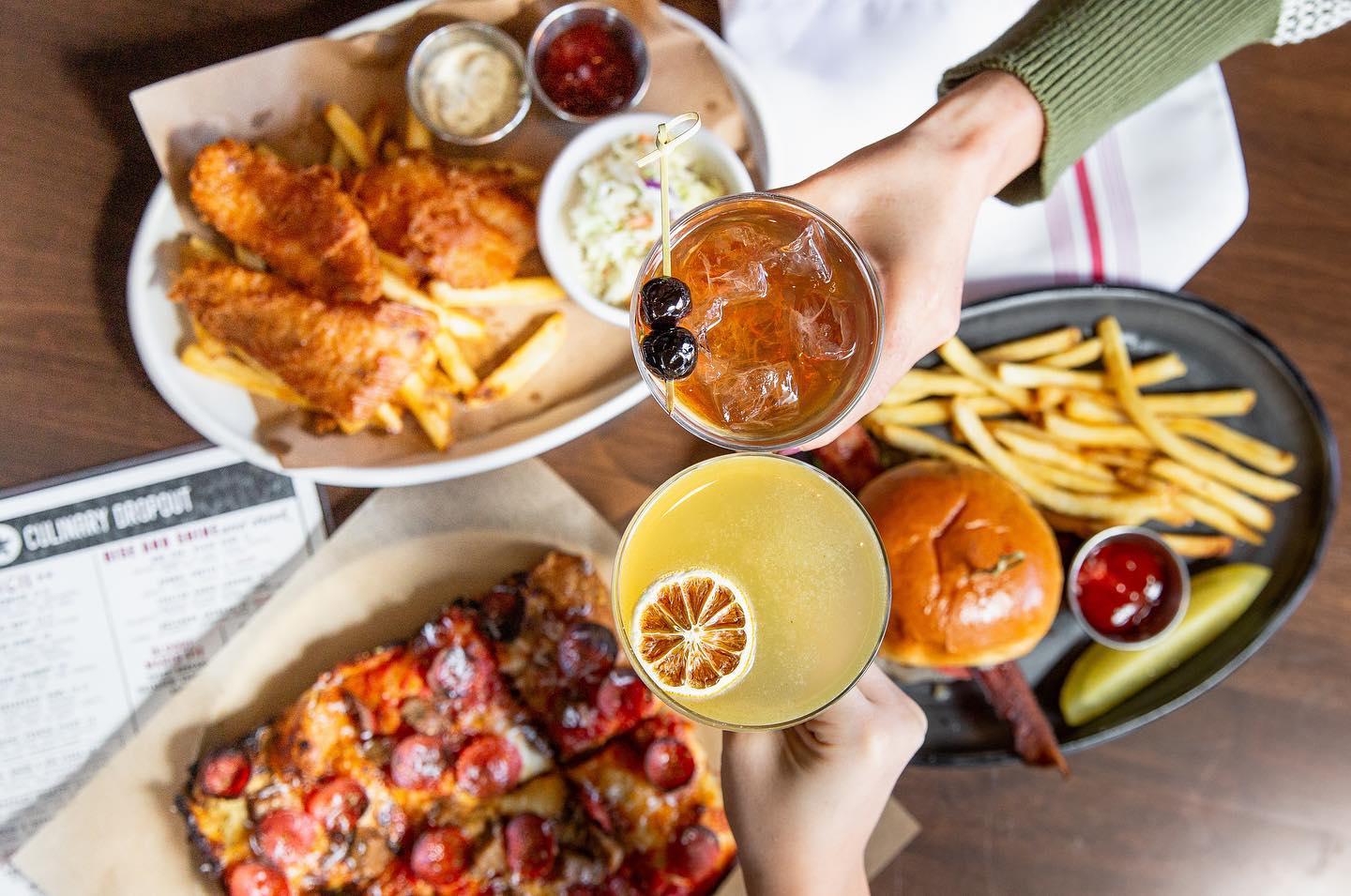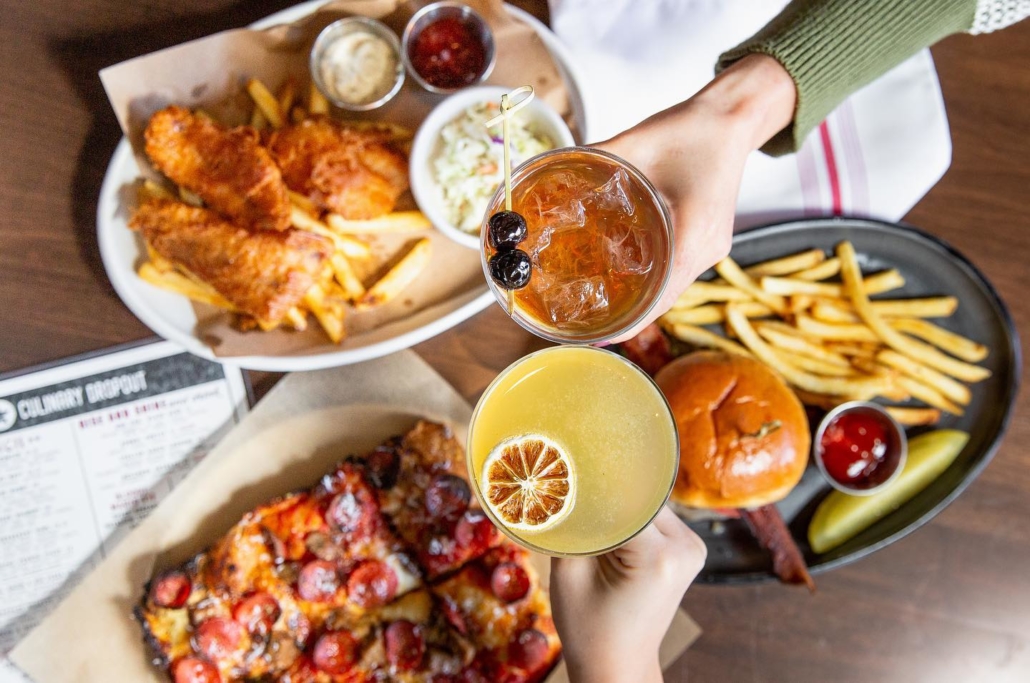 Photo Credit: Culinary Dropout
9+Co. Has delicious dining options for everyone. Have a coffee date with your TARRA mentor at Frank & Roze – it's right next to us! – or grab your TARRA besties for a luncheon at one of these delicious restaurants. After a long day of work, relax with a glass of wine at Postino, celebrate a big win with some margaritas at Blanco, or snag a table (and an order of their beloved pretzel bites) at Culinary Dropout.
Additionally, during those busy hustling weeks, you don't have to sacrifice your health for the sake of momentum. Clean Juice makes it easy to access healthy, organic meals on the go to keep you energized and thriving. Even better? They're located right on our block.
Alternatively, when you want to treat yourself to something sweet, indulge in some gelato at Gelato Boy. 
The Shopping
No need to travel far for the essentials you need. With CVS Pharmacy just a block away, you can pick up prescriptions any time and keep your hygiene essentials stocked in a pinch.
After work, get your grocery shopping done at Trader Joe's, which is also just a block away and home to their Wine Shop – the only TJ's with wine in Denver.
Meanwhile, for all of your banking needs, look no further than Bellco Credit Union and Chase Bank, both of which are conveniently located on Colorado Boulevard.
The Living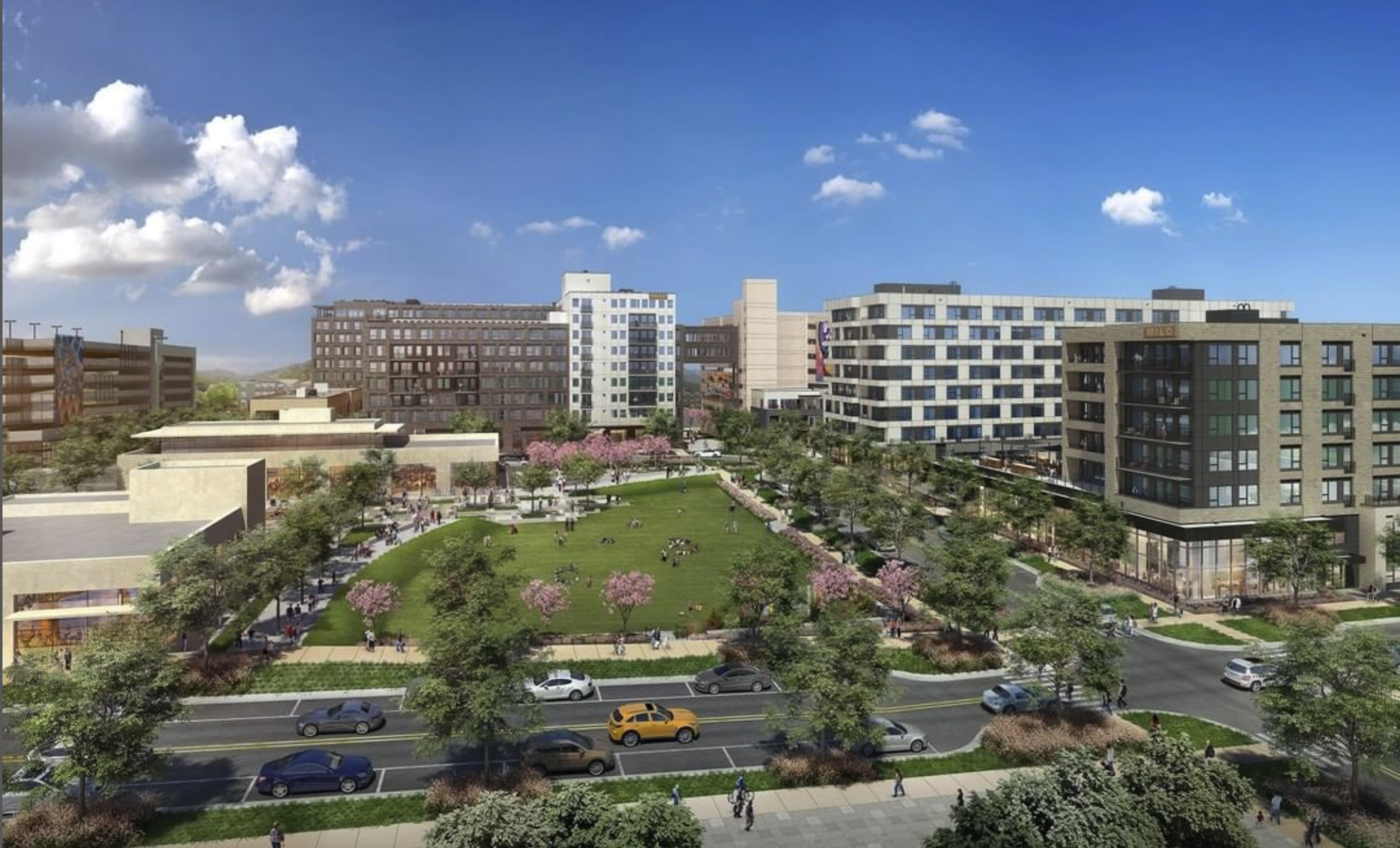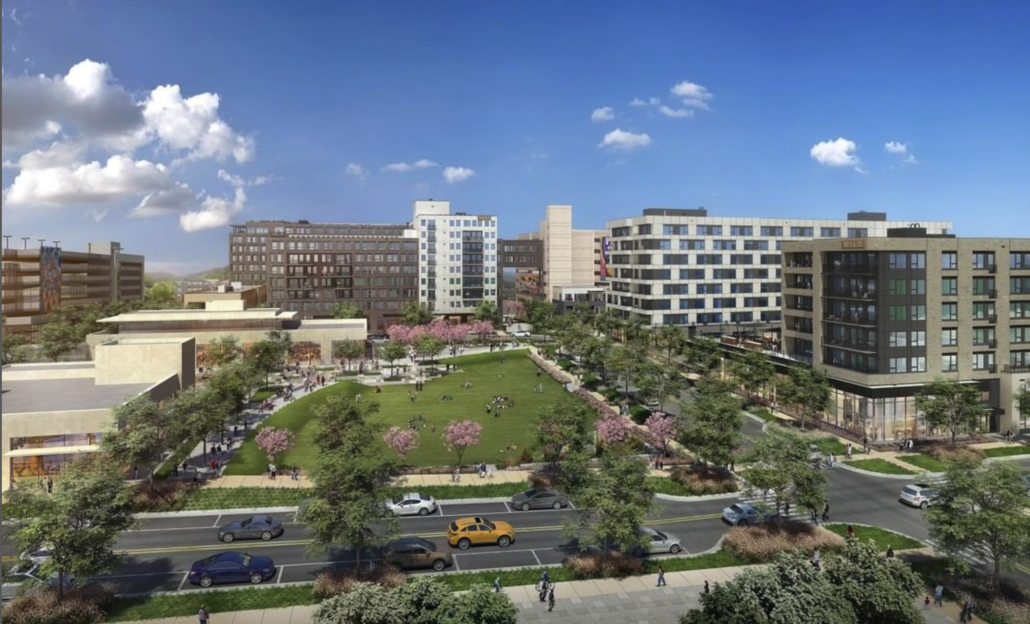 Photo Credit: @9codenver
The 9+Co. neighborhood is about more than just a collection of businesses – it's a community lifestyle. The neighborhood has three lovely parks to enjoy some fresh air, and one of them is just across the street from us! Sometimes, a quiet stroll outside is just what you need to refresh your perspective when you're feeling uninspired.
To get those endorphins pumping, 9+Co is home to TruFusion – a more-than-just-a-gym group workout center designed to help people of all fitness levels achieve an elevated state of being. As a TARRA member, you even get a discount.
Looking for even more entertainment offerings so that you can unwind after a long day in the office? 9+Co. has live bands performing at Culinary Dropout, a movie theater, and even immersive gaming experiences. There's truly something here for everyone – you'll easily find yourself here from sunup to sundown! If you really want to make 9+Co. your home, you can even live in one of their luxury residences.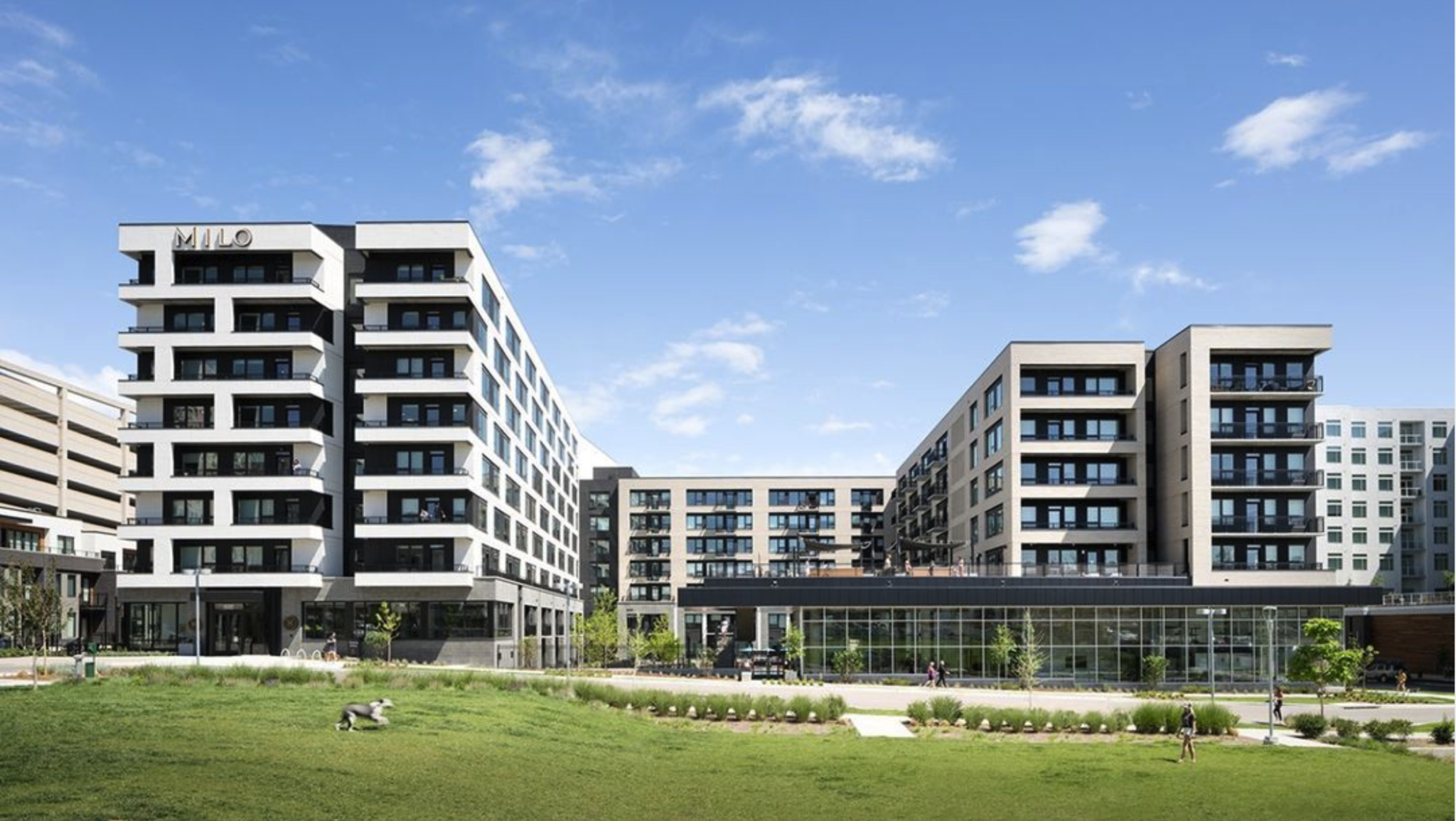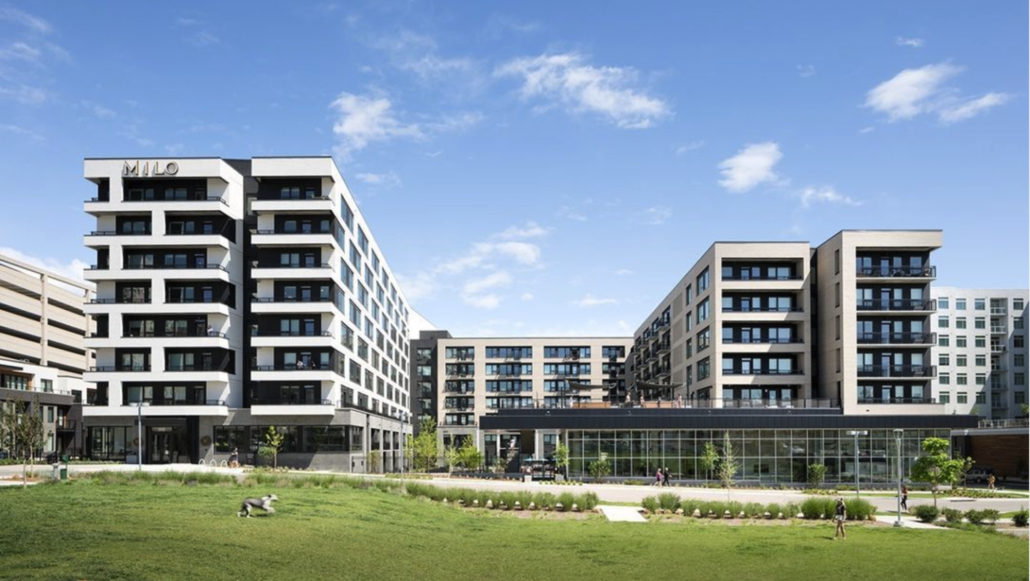 Photo Credit: @9codenver
The Potential
One of the reasons we wanted to join the 9+Co neighborhood is that it's a rapidly growing neighborhood. There are still many opportunities for future development, meaning even more amazing amenities will be coming our way soon.
We're thrilled to call 9+Co our home, and we cannot wait to welcome you there as well! Apply for membership today to take the first step toward joining the TARRA family.
https://tarra.co/wp-content/uploads/2022/06/TARRAOffice.jpg
1211
1440
Kate Bailey
https://tarra.co/wp-content/uploads/2022/02/logo.svg
Kate Bailey
2022-06-07 13:18:19
2022-06-28 11:28:20
Get to Know 9+Co: TARRA's Neighborhood