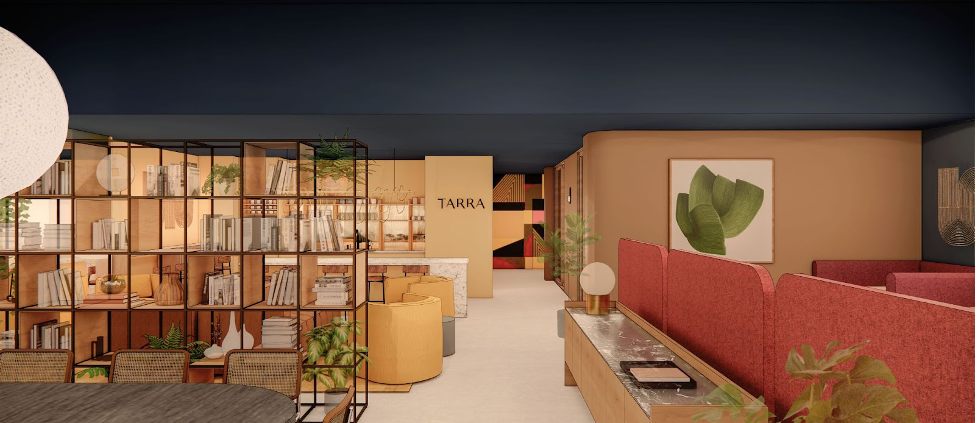 9 Reasons You Should Join TARRA
TARRA applications are officially open. As the applications roll in, we are watching the community we always dreamed of come together. From first-year business owners to tenured CEOs, and leaders on the rise, professionals in transitions and everything in between, we are thrilled to welcome all who are looking to level up their work and life.
If you are new here, welcome. If you have been here since our first event in 2016, thank you for sticking with us as we have morphed and transformed into what we are today and what we will be tomorrow.
TARRA is a boutique, flexible office & membership workspace at 9+CO in Denver opening this June. We will have two uniquely designed spaces created to transform the way you connect business, life and community.
If you haven't applied, we want to personally invite you to join the TARRA Community by applying here. TARRA is so much more than just a place to work. Read on to learn how TARRA can help you thrive.
1. The Spaces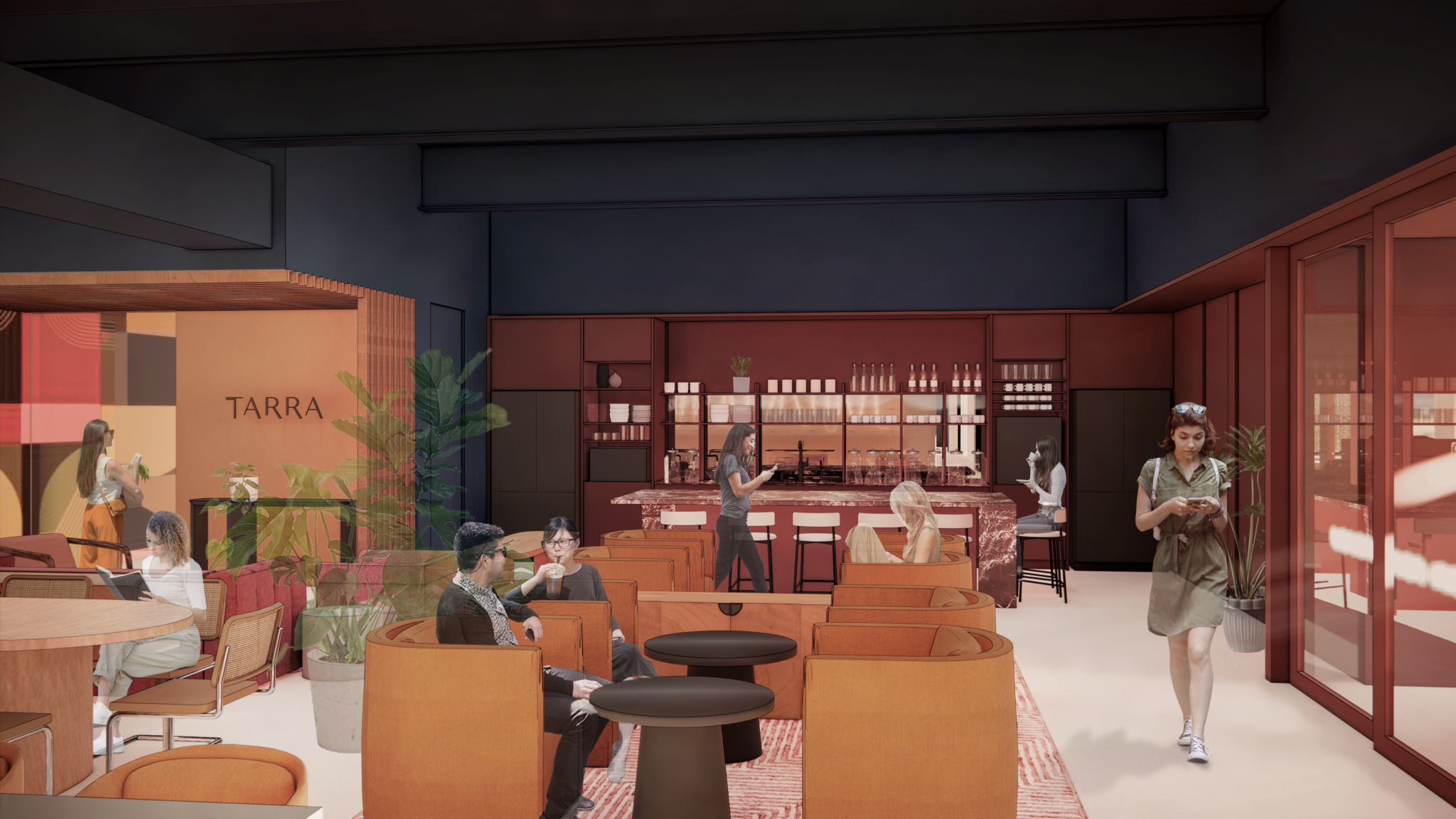 TARRA's boutique membership workspaces are your WFH away from home. Imagine walking into a space that allows you to feel at ease, inspired and focused at the same time. Think rich colors, beautiful stone counters, luxurious yet functional seating, sculptural light-fixtures , and locally sourced art and vintage accessories.
Both spaces were designed by Oonagh Ryan of Los Angeles-based ORA, furnished by the super start team at Elements and curated with inspiring, gorgeous art and accessories by Kelly Meek of Meek Vintage. Beyond the elegant interior design, the TARRA spaces are packed with amenities to provide you the most optimal work experience. From Zoom Rooms and a Wellness/Mother's Room, to Privacy Booths and complimentary coffee and tea, TARRA is your space to get it done.
Phase I of the TARRA Campus opens this June. TARRA Work is home to our Community, 20-Hour/Month, and 40-Hour/Month memberships. Phase II, TARRA Office, opens August 2022. This 9,000 square foot HQ will host 33 flexible offices for teams of 1-6 people and open-plan workspaces for our Full-Time members.
We have a limited number of memberships available so make sure to reserve your spot. Submit your application today. 
2. The Network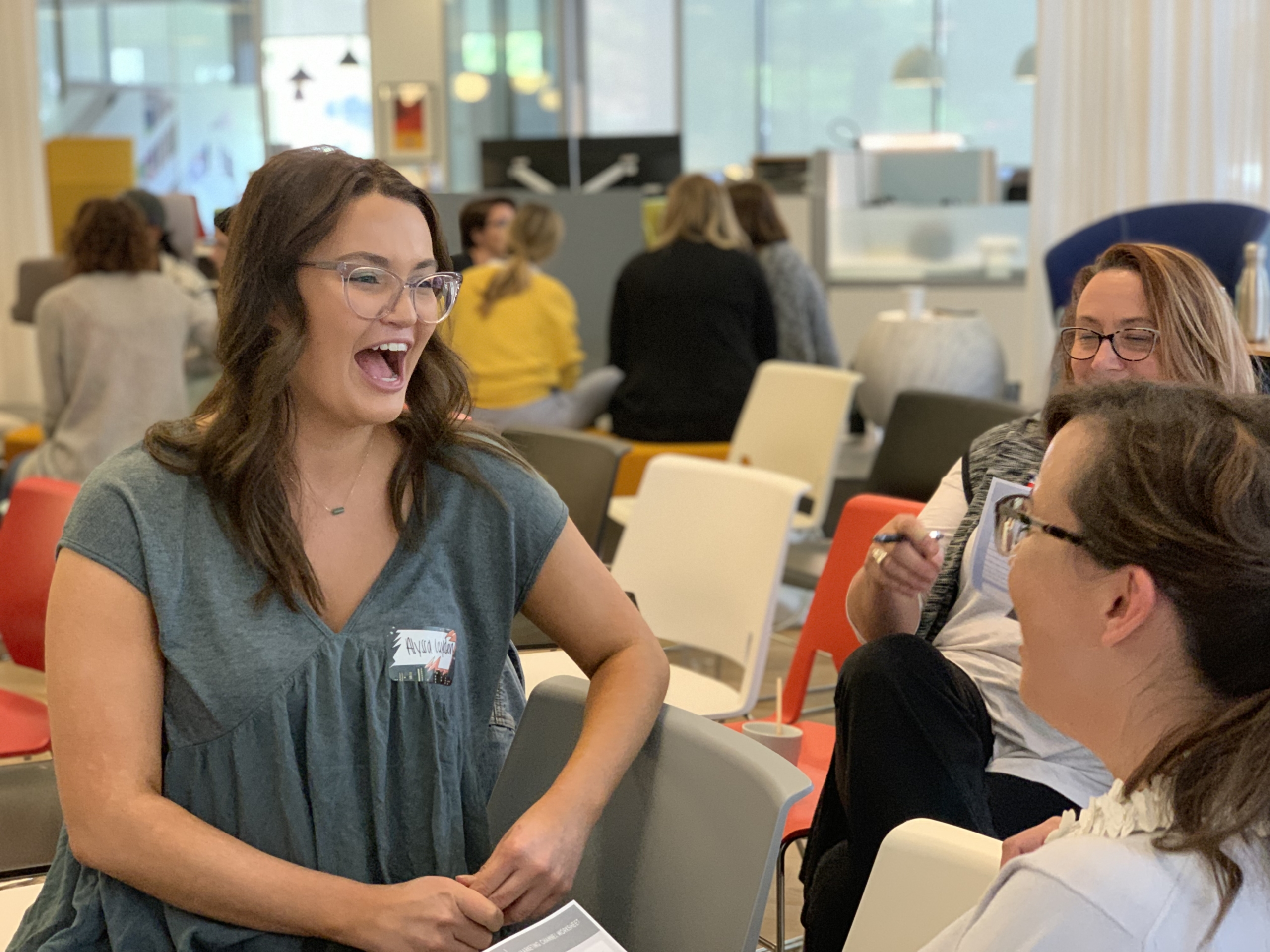 Although our campus is new, The TARRA network has been growing for over seven years. 
"A wise client once said: 'you become the average of the people you hang out with.' I cannot agree more. I built my business on soulful and inspiring relationships. TARRA attracts the best of the best. We work together to build our community into something that is truly transformative." — Liz Richards, Top-Producing Sotheby's Realtor.
When it comes to growing your network, most people imagine rolling up to a happy hour, making small talk, balancing a glass of wine and cheese squares, eyeing the exit and dolling out business cards. At TARRA we do things differently. Not only will our spaces encourage authentic, organic connections but each month we offer a wide range of workshops, events and opportunities to grow your network. 
Anti-Networking is TARRA's signature event series that brings our members together for creative, curious cultural experiences. Leave the business cards at home. This is true community.
3. The Resources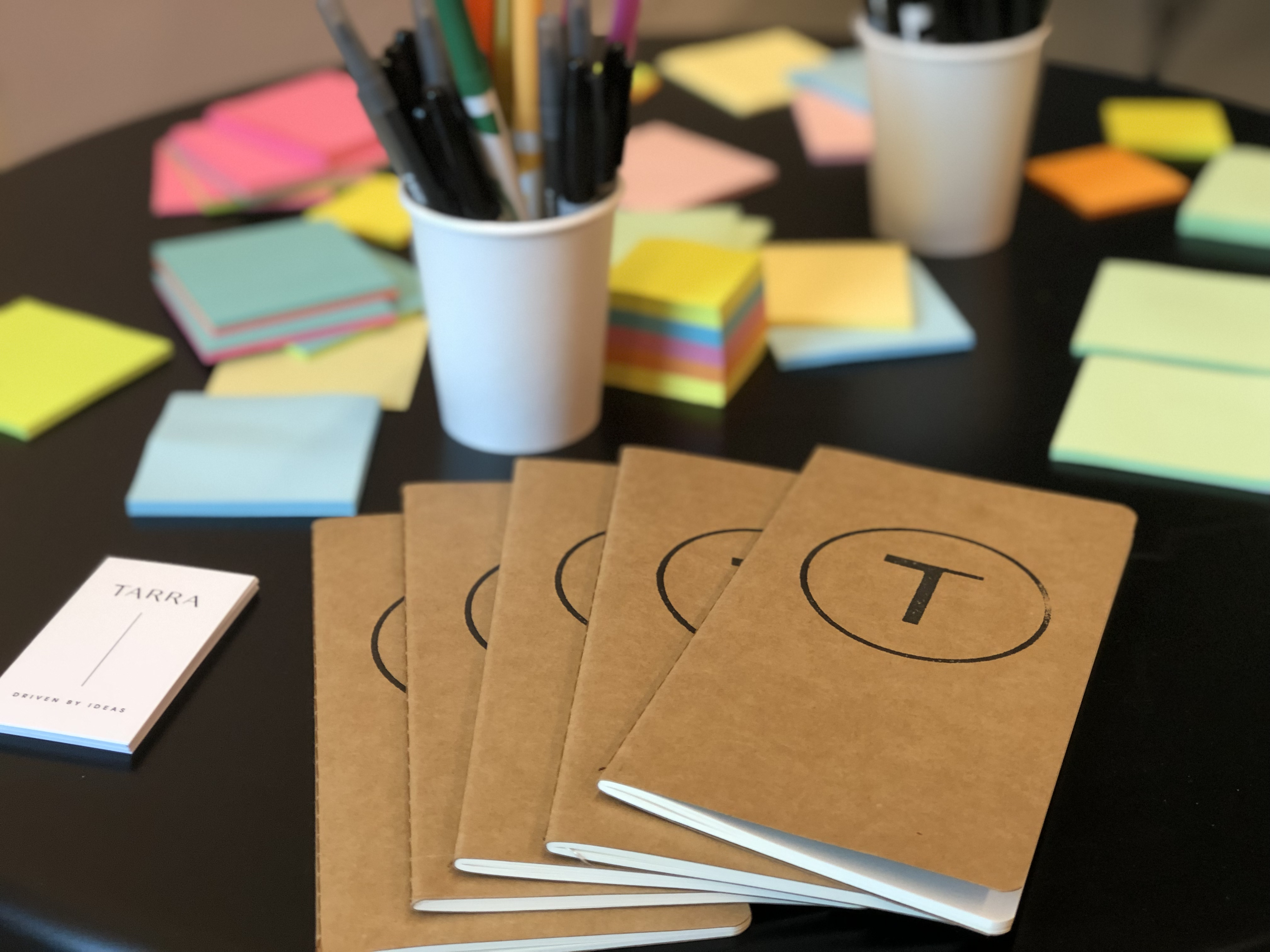 Here are the stats: Women-owned businesses, on average, make 50% less than those owned by men. Only 9% of CEOs in America are women. Less than 2% of women-owned companies make more than $1 million in gross revenue. And only 2% of venture-capital going to US-based women-founded startups TARRA is determined to change the narrative and make resources for women-owned businesses more accessible. 
We're not just talking the talk. We're walking the walk. We are doing the legwork for you by bringing together some of the best resources in Colorado and beyond. 
Our Resource Library (launching this fall) will be packed with information on everything from finances to marketing and more. We are also launching a peer-to-peer mentoring program in 2023 to connect you with other members who are just as passionate about your success as we are.
To bring you the best possible tools and resources, we have a team of dedicated partners who have come alongside us to make your dreams a reality:
4. The Location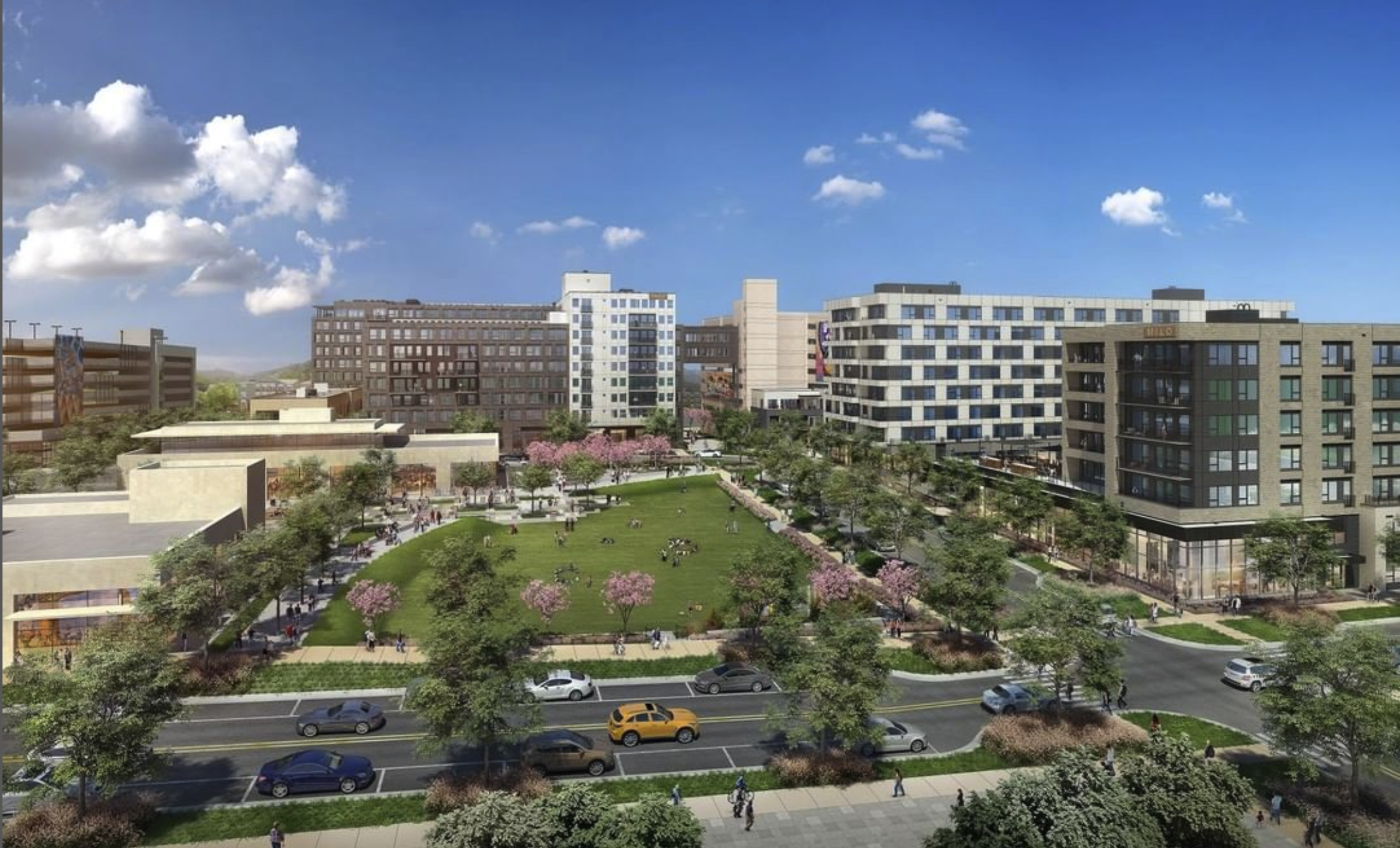 Photo Credit: @9codenver
We couldn't be more thrilled to call the 9+CO neighborhood TARRA's home. This highly coveted neighborhood is at the convergence of Cherry Creek, Park Hill, Capitol Hill, Cheesman Park, Congress Park and Glendale. Just 12 minutes from downtown, it's centrally located and has several parks and outdoor spaces for you to soak up the Colorado sunshine. Plus it's jam-packed with amenities: restaurants, shopping, fitness, beauty and entertainment (did we mention the new AMC movie theater) all within steps of your home base at TARRA. Oh, and one more thing…
5. The FREE Parking
No, we're not kidding. As a TARRA member, you have access to completely free parking right in the heart of Denver's favorite neighborhood. How's that for amenities?
6. The Inspiration
Here at TARRA, you have access to exclusive events designed to help you thrive in your career and/or business. Enjoy unique cultural experiences, business education opportunities and leadership workshops made for go-getters like you. We are dedicated to bringing you rich opportunities to connect and grow your network with everything from curated coteries to creative anti-networking events.
7. The Perks
Along with the amazing perks already available within the 9+Co. Neighborhood, we're filling TARRA with even more amenities curated to your needs:
Look no further for concierge support than our partners at

TULA

, who are immediately ready to assist your business needs through their

quick and easy app

. They are giving TARRA members a sweet discount on their hourly rate.

Your health and wellness matter to us, which is why all TARRA members get a special $99 membership at

TruFusion

!

TARRA's campus will always be stocked with complimentary coffee, tea and snacks from women-owned brands. No more paying big bucks for the 'Bucks.
8. The Experience
Every workplace needs the basic necessities – private phone booths, conference rooms, lightning-fast internet, charging stations – and at TARRA, you'll get all of that and so much more.
With all this in mind, we want every day with TARRA to be the best day. This isn't just a quiet place to get a little work done. It's your WFH away from home. Your favorite community to connect and grow with. Your go-to spot for educational resources and workshops. Whether you are a team of six or working remotely (and everything in between) we hope to be the work family of your dreams.
9. The Authenticity
TARRA is not a gender or a generation. It's a mindset. This community isn't just for women or any one age group. Our doors are open to anyone who shares the TARRA vision for transforming what community, networking and business look like. Our members span generations, backgrounds and industries, and we offer multiple price points to accommodate all budgets. No matter who you are, you are welcome here.
https://tarra.co/wp-content/uploads/2022/05/TarraMembershipB-1.png
550
977
Kate Bailey
https://tarra.co/wp-content/uploads/2022/02/logo.svg
Kate Bailey
2022-05-26 13:11:31
2023-04-28 13:25:13
9 Reasons You Should Join TARRA