Join Us for Two Events at Denver Startup Week
Denver Startup Week is back, better than ever this September, and filled with exciting events and a global culture of innovation. As a startup that loves to support and uplift our community of women founders, TARRA is thrilled to be involved in this free week-long celebration of Denver startups!
Celebrating its 11th year, Denver Startup Week was founded by the community, for the community. As always, they're bringing only the best sessions as voted on by you. Thanks to your support, TARRA will be hosting two phenomenal sessions this year that will help make an impact in the startup community.
Perfecting the Art of the Pivot: When a B2C Company Finds a Fit with B2B or B2B2C
Starting a business means a lot of experimentation and exploration to determine the best route for your unique niche and industry. Although you may currently operate a consumer-facing brand, that may not be the most financially beneficial route in the long term.
During this panel, four women-founded, growth-minded startups share their journey to creating a profitable business. Discover how your experience in B2C can set you up for even greater success in a B2B or B2B2C market.
TARRA Founder Kate Bailey will moderate.
Featured Founders
Nicole Cox, Co-Founder, Pomp
Shail Mehta, The Last Gameboard
Amy Molk, Beanstalk
Jane Sagui, Co-Founder, Pollie
Date: Wednesday, September 21
Time: 2:30PM – 3:30PM
Location: To Be Announced
Add Perfecting the Art of the Pivot to Your DSW Schedule

Stronger Toget(her) 2022: Anti-Networking with the Women of Denver Startup Week
After nearly 800 people turned out for the very first Stronger Toget(her), we knew it would need to make a comeback this year. Join us for the return of the ultimate anti-networking happy hour where you can connect, collaborate and get creative with women and allies in Denver's entrepreneurial community.
TARRA Founder, Kate Bailey, and Colorado Women's Chamber of Commerce CEO Simone Ross will conduct a fireside chat with multi-hyphenate entrepreneur, and investor, Sara Hood of SaraLoveStyle. We are talking about motherhood, entrepreneurship, and the intersections of life, community and business. 
This isn't about swapping business cards and LinkedIn accounts. This is a time to dial down the volume and focus on true connections and relationships. We truly are stronger together, which is why TARRA has partnered with the Colorado Women's Chamber of Commerce, uniting as one to experience what it means to build lasting friendships within entrepreneurship.
Date: Wednesday, September 21
Time: 6:00PM – 8:00PM
Location: DSW HQ
Add Stronger Toget(her) to Your DSW Schedule

How to Plan Your Week
Denver Startup Week is packed with events spanning a wide range of business and startup themes, so attendees should plan ahead to determine which ones are best suited for their interests and needs.
To make this easier, Denver Startup Week has divided events into eight tracks that focus on specific vital roles within any business: designer, developer, founder, growth, maker, people, product and spotlight. When viewing the pages for various events, the track will be listed along the top.
These tracks do not exclude anyone from attending any of the sessions! You may not be a designer, but a particular event in that track may still be very relevant and appealing to you. Although both of TARRA's events fall in the founder track, they cover concepts and ideas that can apply to any marketer, business owner, or entrepreneurially minded individual.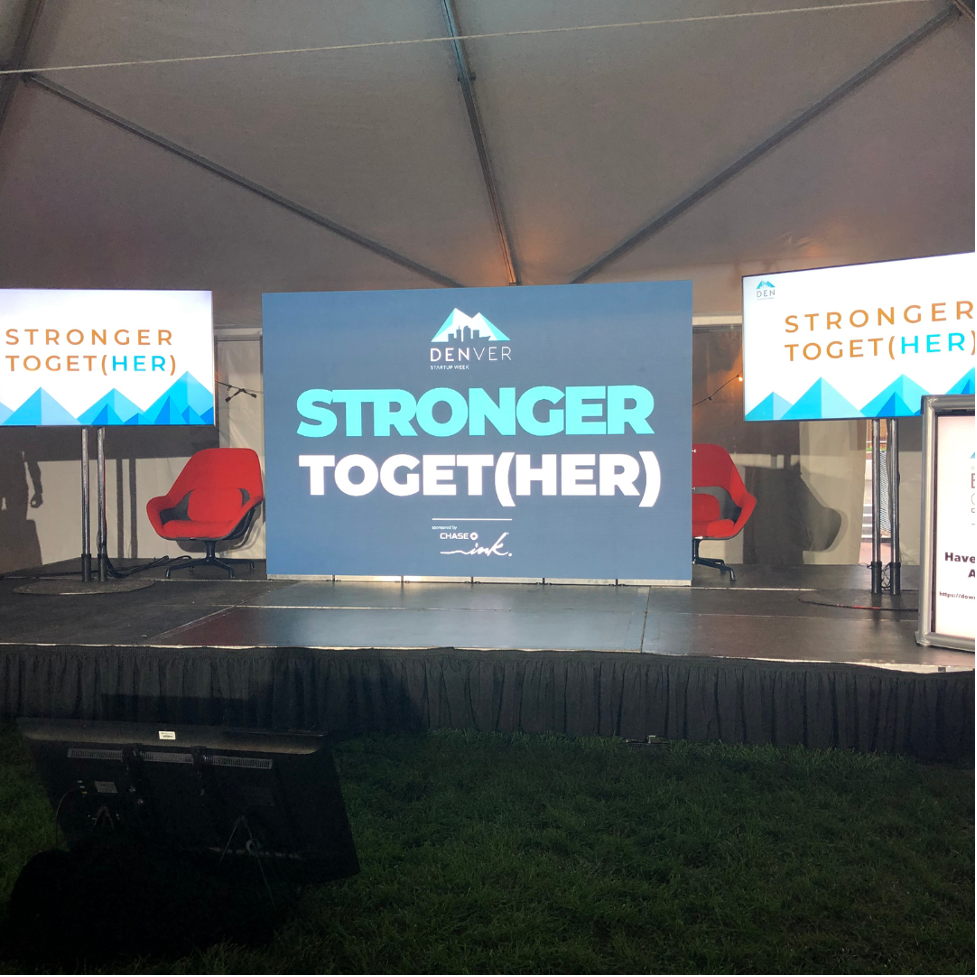 A Free Celebration of Denver Startups
Denver Startup Week is the largest free event of its kind, celebrating the beautifully diverse business landscape of Colorado with sessions, presentations, panels, workshops, happy hours, events, job fairs and more.This event is for everyone, not just startups! Companies of all sizes are encouraged to send employees to explore a variety of sessions and events designed to encourage connections, develop leadership and broaden the mind. Sign up for a free account with Denver Startup Week to view and register for your pick of the sessions. We can't wait to see you at ours.
https://tarra.co/wp-content/uploads/2022/09/PreviewDay2-013-scaled.jpg
1709
2560
Kate Bailey
https://tarra.co/wp-content/uploads/2022/02/logo.svg
Kate Bailey
2022-09-01 16:51:28
2022-09-01 16:51:28
Join Us for Two Events at Denver Startup Week