TARRA's Hierarchy of Needs: How Our Denver Co-working Space Helps Women Thrive
As a society, we are striving towards equal opportunities for women to thrive, but we still haven't changed one of the most fundamental barriers—the workplace. Equity isn't just a policy problem that needs to be "fixed" by government officials and corporations. Equity is a design problem. It's a culture problem. It's an ecosystem problem.
If we want to create more opportunities for women to thrive in their careers, we must focus on creating a new ecosystem. 
That ecosystem is TARRA.
Each of us has an infinite opportunity for growth and progress if—and only if—important needs are met along the way. For many women in business, the path to purpose and fulfillment is obstructed with unforeseen roadblocks, persistent glass ceilings, self-doubt, and a sense of isolation. Our mission is to address all of these barriers to help women in business not only, succeed but also flourish.
This is the basis for TARRA's Hierarchy of Needs—the foundational principles by which we designed our revolutionary women's co-working space in Denver.
Once we identified the needs, we began to develop innovative solutions and resources to meet them. Here's a breakdown of what that looks like.
Basic Needs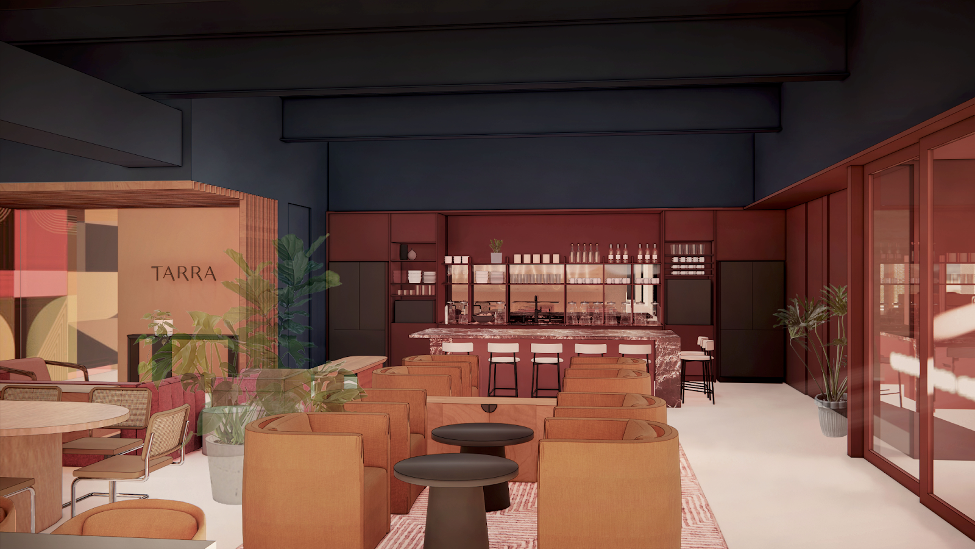 From food and water to rest and security, we want to ensure your most basic needs are met at TARRA. Only when these base needs are met can we find the strength of purpose to address all other needs, so we must start here.
Physiological Needs
Our co-working space will provide you with a quiet place to work filled with amenities to keep you comfortable and productive. Our non-discriminatory vision means you'll have access to ALL bathrooms, while on-site childcare will ease the worries of parents balancing work and caring for their little ones.
Safety Needs
At TARRA, we want you to feel completely safe, secure, and cared for. Come here to find freedom from discrimination, a safety net in difficult times, and a supportive space to ask uncomfortable albeit important questions.
Love and Belonging Needs
Our community is inclusive and diverse! Your voice will always be heard and welcomed here, as we thrive on learning and growing together from our unique experiences. Come ready to give and receive advice while finding meaningful mentorship opportunities.
Psychological Needs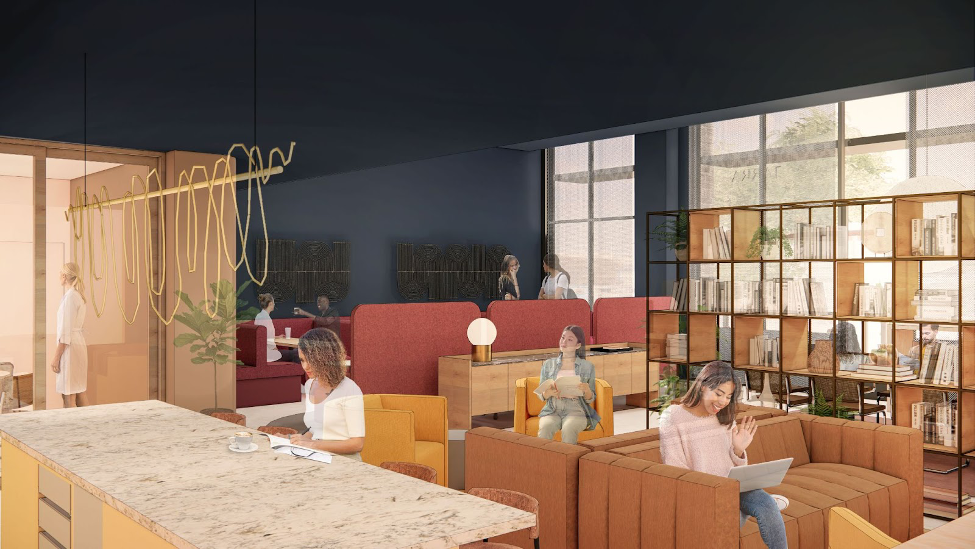 Mental health is a pillar of success. If your mental health isn't cared for, the results will be feelings of burnout and overwhelm. Working remotely, regardless of if you're freelancing or full-time, can be extremely isolating. We understand the need to care for your mental state in order to achieve your full potential!
Cognitive Needs
Ultimately, you're coming here to work, and we want to help you be as productive and successful as possible. TARRA provides business resources, tools, and an intellectual community to help you find that sense of purpose and set achievable goals. We hope to facilitate a curiosity to learn more and a readiness to grow.
Esteem Needs
We will help you master self-awareness and purpose. Grow in confidence as you are accepted and respected by your peers. We want you to be comforted knowing that you are not alone. What's more, TARRA is more than just an office space: It's a community ready to love, support, and welcome you exactly as you are.
Self-Fulfillment Needs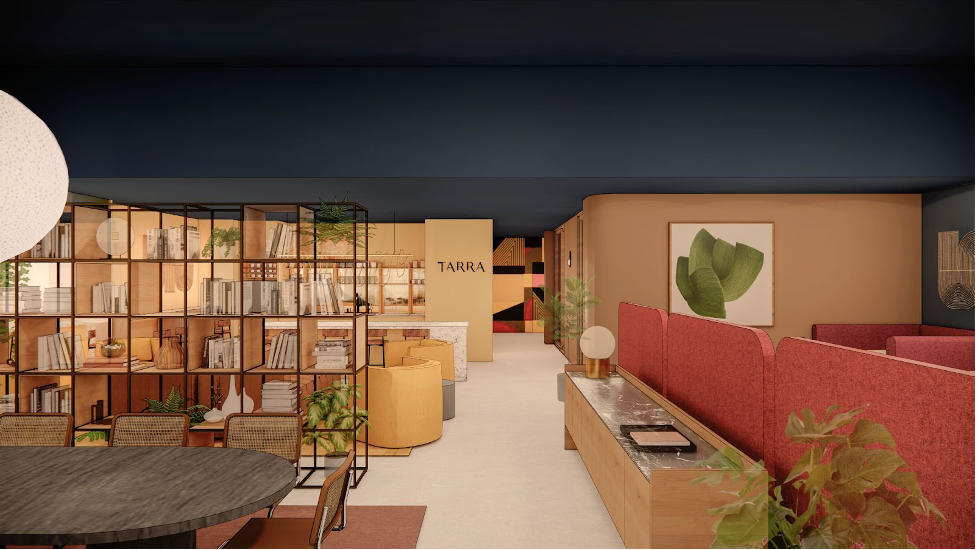 We want to see you achieve your full potential, from business success to creative endeavors. That's why every aspect of TARRA—from the decor to the community—is purposefully curated to help you discover your full potential.
Aesthetic Needs
Although not as essential as your most basic needs for health and security, no one wants to work in a dingy, dirty old closet. We have a deep appreciation of balance and beauty, which is why we designed a campus that is equal parts beautiful and practical. We represent and welcome different cultural pursuits through the decor and furnishings so you can feel right at home here, no matter your background. We have even filled the space with creative outlets to stoke your imagination—vintage accessories from around the globe, thought-provoking art designed to spark conversation, beautiful colors and textures that wrap your mind in softness, and hundreds of books to challenge your status quo. 
Self-Actualization Needs
You have so much untapped potential, so let us help you discover it! Find the fulfillment you desire through learning and community with our roadmap to becoming everything you can be.
Transcendence Needs
TARRA helps you live a life motivated by values that transcend beyond yourself into the community where you live and serve. You are not a cog in a machine. You are not a solo worker just getting through the 9 to 5 grind. You are a beloved member of the TARRA and Denver community, and our mission is to help you integrate into the circles in which you dwell.
We are transforming the way women connect business, life, and community. Through our professional ecosystem, we are so excited to support your journey. Get ready to join our dynamic community and campus to create, innovate, and inspire.
Get to know our community even more:
https://tarra.co/wp-content/uploads/2022/03/Add-a-little-bit-of-body-text-1-1.png
924
1640
Kate Bailey
https://tarra.co/wp-content/uploads/2022/02/logo.svg
Kate Bailey
2022-03-21 10:28:19
2023-04-28 14:23:25
TARRA's Hierarchy of Needs: How Our Denver Co-working Space Helps Women Thrive