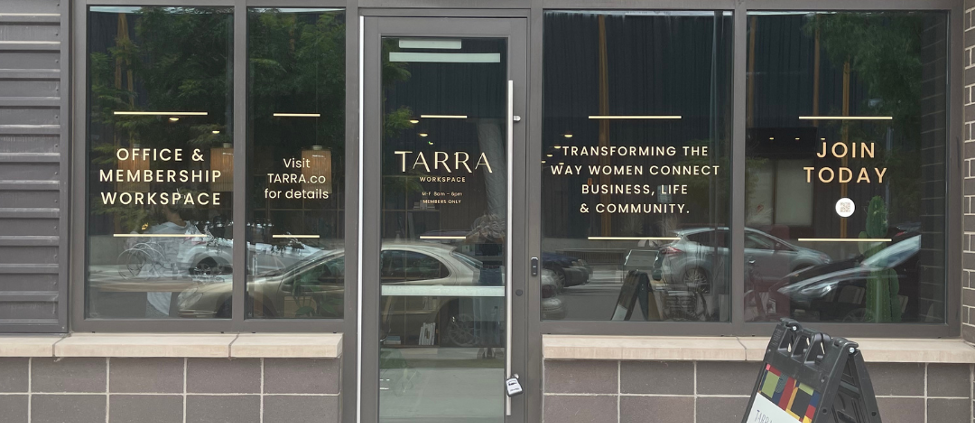 TARRA Work: Your Virtual Tour
TARRA Work has opened its doors, and we look forward to welcoming you through our doors. This first phase of TARRA's Denver campus is a beautiful open concept design that aims to celebrate women in business, as well as the relationships that make work so much more than just a 9 to 5.
Women in the workforce are reporting burnout at twice the rate of men. At TARRA, we think it's time to change the narrative by creating a space not just for work, but also a place to connect, create, dream and grow. With 8-, 20- and 40-hour monthly membership options as well as our full-time membership work club and flex office opening this fall, all are welcome to join our boutique membership work club where they can find the tools, network and resources to invest in themselves and each other.
Welcome to TARRA Work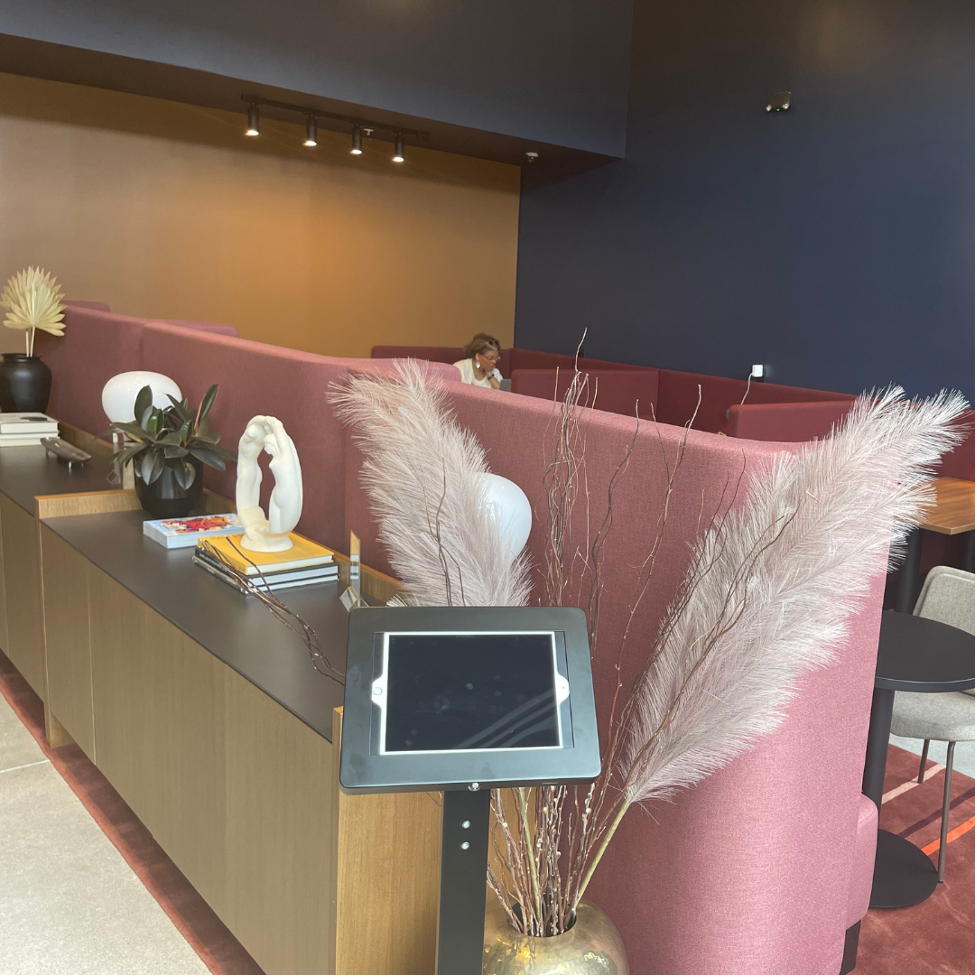 At TARRA Work, our new members are taking part in creating a world where everyone has equal access to valuable connections and the right tools to thrive. As you step foot in the 3,500-square-foot work club for the first time, you will feel right at home thanks to its warm, inviting design.
Virtual Key Entry
After you sign in via virtual key entry at the kiosk, prepare your mindset with elegant interiors, which celebrate the female experience and connectedness that transforms how we approach work and life. TARRA's inspiring, open layout encourages members to foster meaningful relationships via a supportive coworking environment, reminding you that you're not alone on this journey of life. 
The Library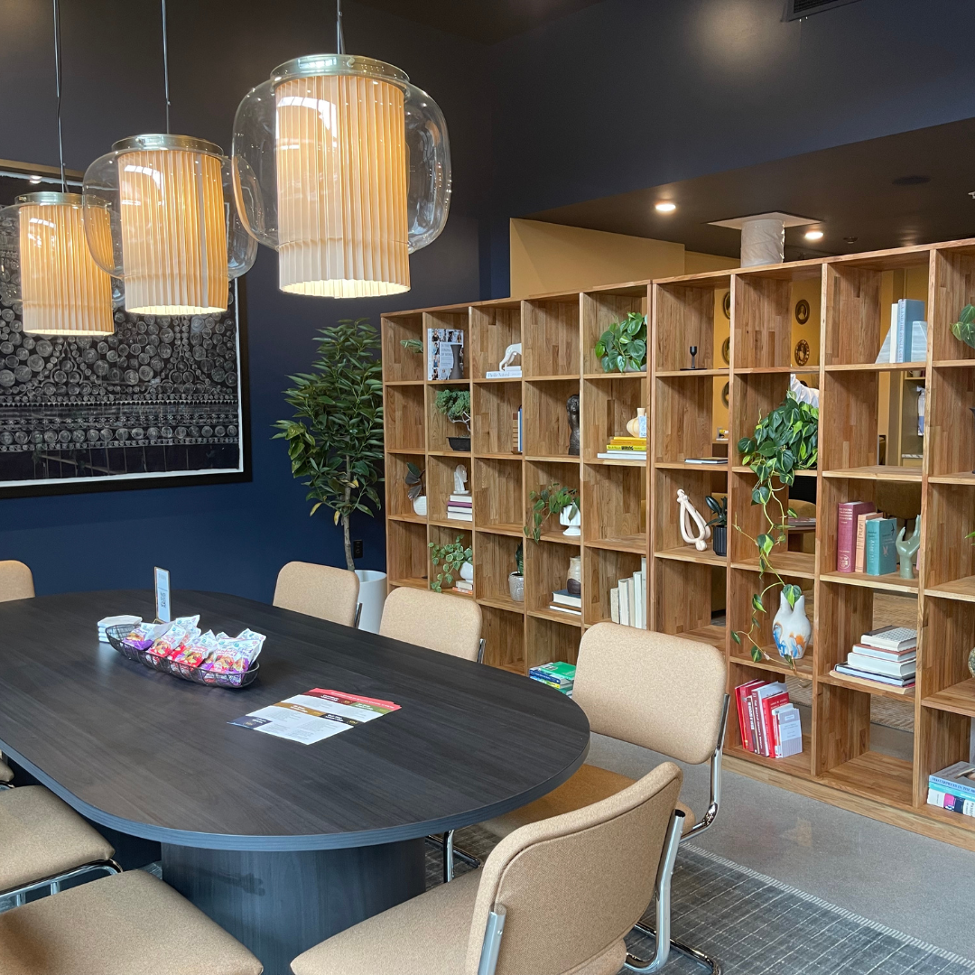 Start the day off right by gathering with your fellow TARRA members around the table in our Library as you peruse the books—both modern and vintage—that adorn the TARRA Work bookcase alongside lush plants and contemporary touches. We believe magical things happen when women gather around a table. 
The Sofas & Laptop-Height Side Tables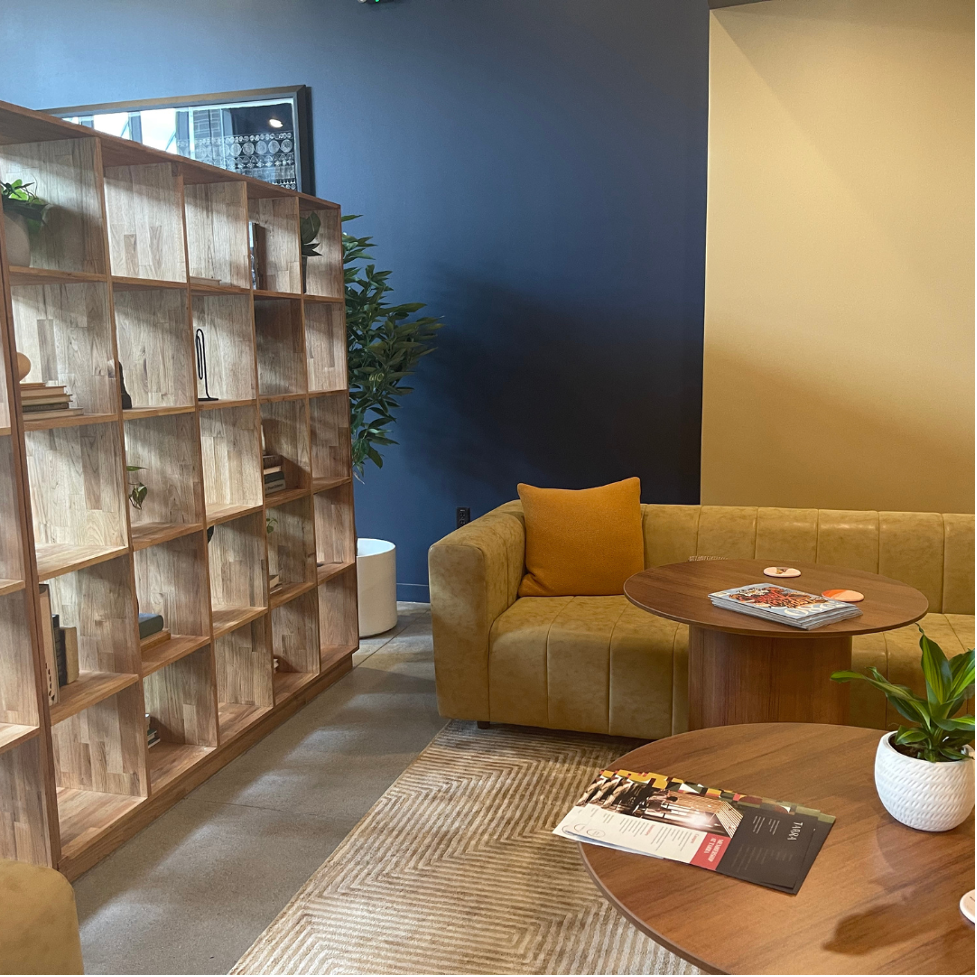 Say goodbye to sinking into unsupportive couches, hunching over knee-high coffee tables and resorting to typing on your lap. We made it a high priority to custom design the perfect laptop-height tables so you can work in maximum comfort.
Art & Sustainable Decor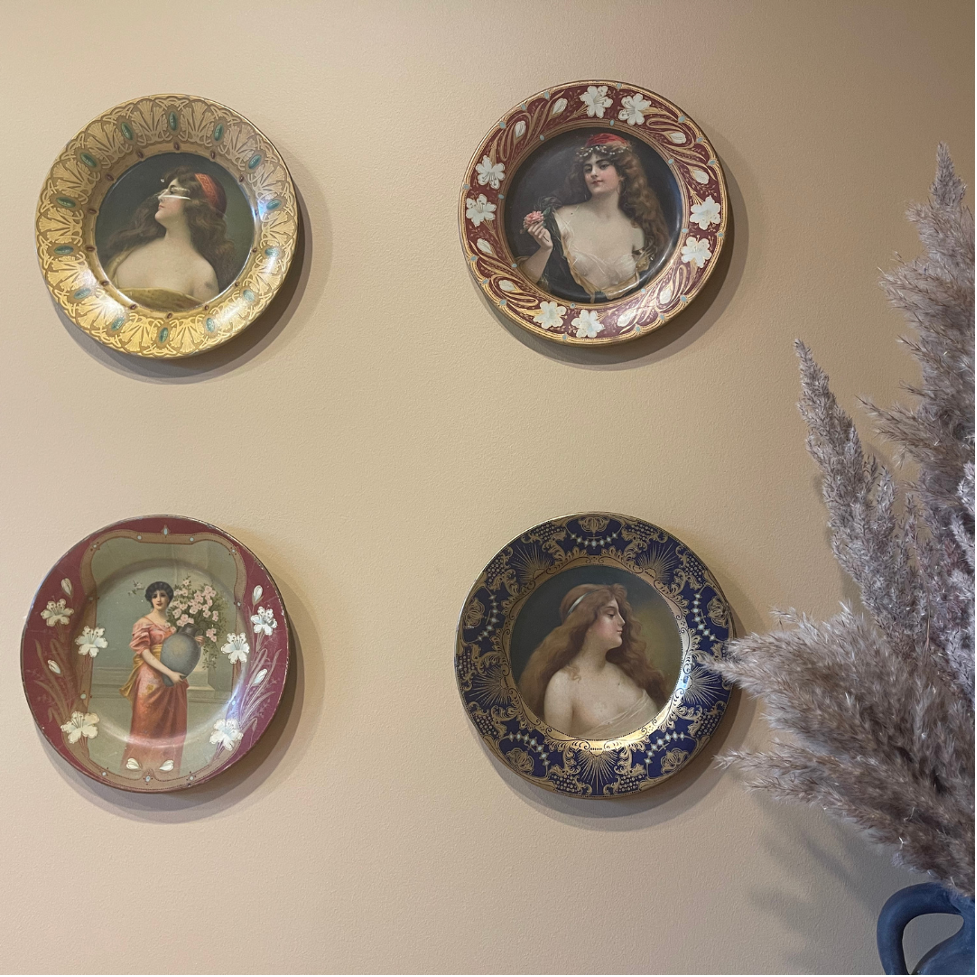 TARRA's vision for "'70s feminism meets London Member's Club" is brought to life in the sculptural light fixtures, menswear-inspired furnishings and decor that seamlessly married the old and the new for a "better than home" space that's a little bit rock n' roll. We have none other to thank the exceptional  Oonagh Ryan of ORA, and Kelly Meeks, from Meek Vintage, as well as the furniture team at Elements. We are proud to say that the majority of our art and accessories are vintage or thrifted, a more sustainable (and creative) option. 
Custom-Made Booths for Women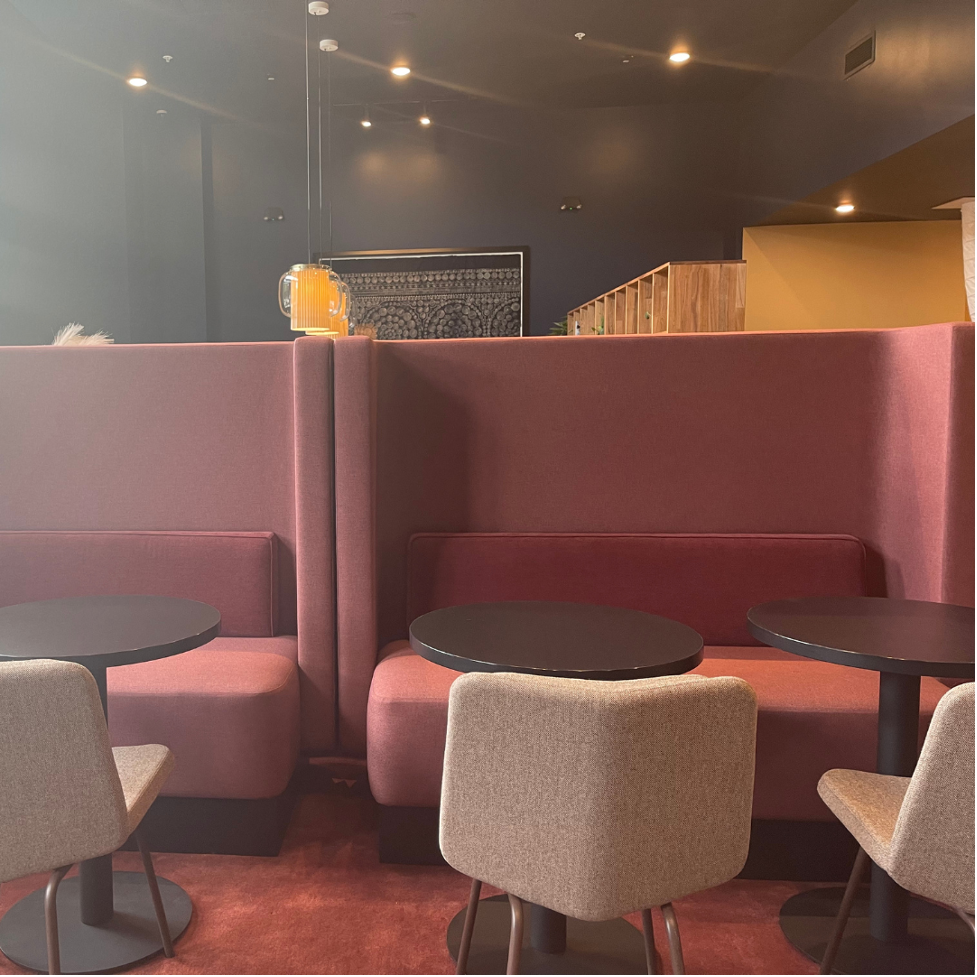 With several booths and small tables mindfully spaced throughout TARRA Work, there is always room to find the best work space for you. Our booths were custom designed to create privacy for Zoom calls. This includes high backs to create a distraction-free background and sound-mitigating design. Not to mention, say goodbye to dangly feet. Our booths have a custom bolster made to fit women's bodies with more back support and seats that are closer to the ground. 
Thoughtful Coworking Spaces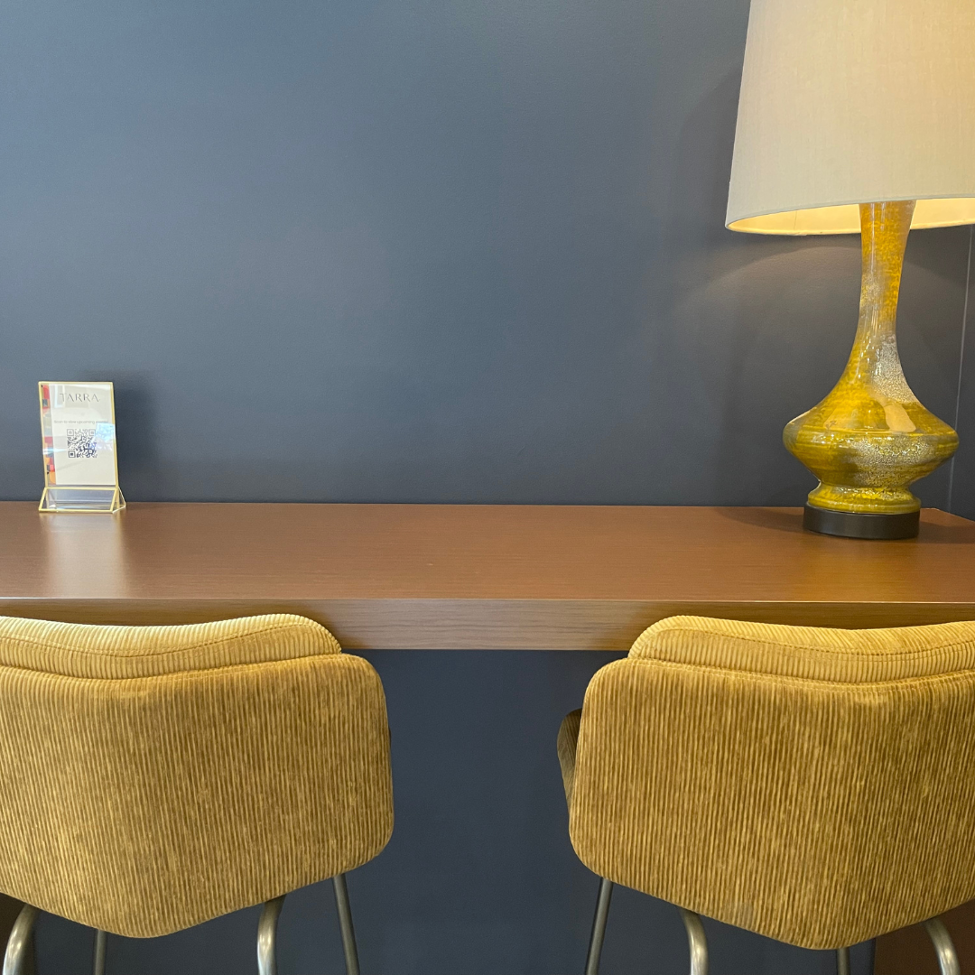 When you're ready to really get down to business, set up camp anywhere you like. There are convenient charging stations nearby to keep your computer as energized as you are thanks to the complimentary coffee from woman-owned Kebon Coffee or tea by local, woman-owned Teatulia. Whether you prefer the distraction-free bartop seating or the communal booths and lounge area, there's a space here for everyone. 
Sound-Proof Phonebooths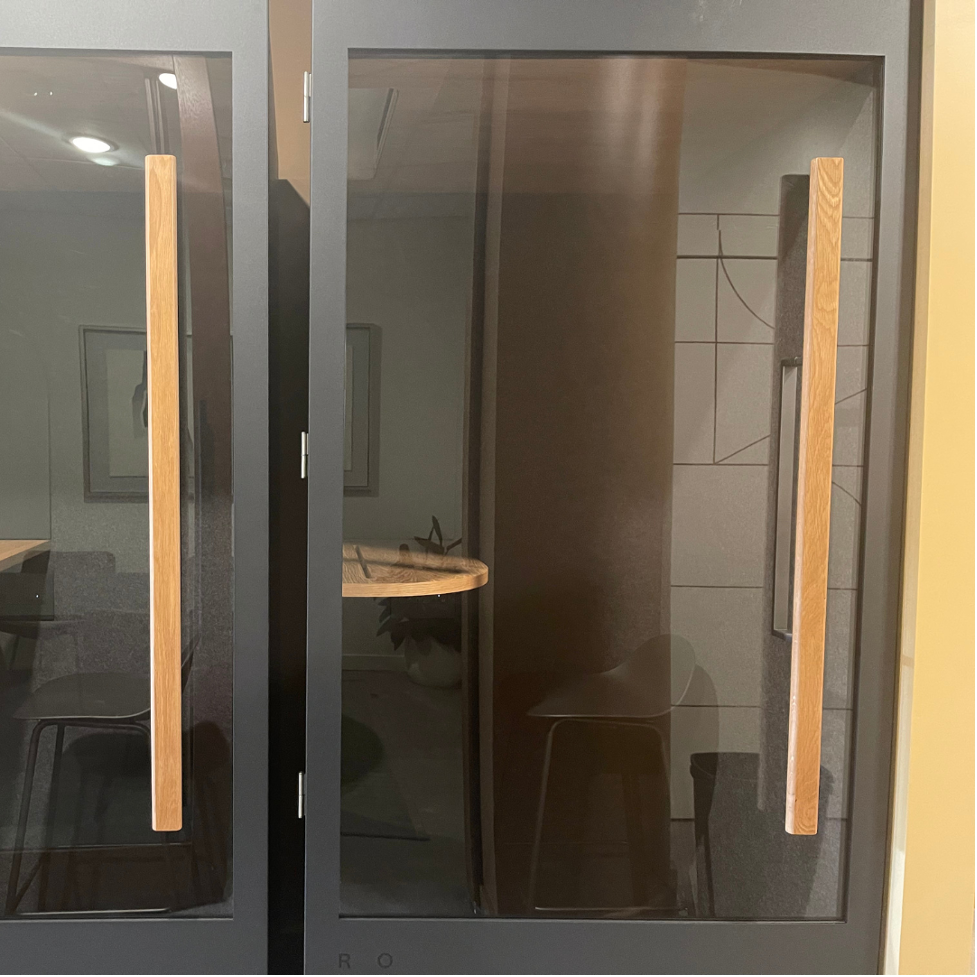 Meet one of our favorite features of TARRA Work: the sound-proof mini offices! When it's time for a virtual client chat or team meeting on Zoom, TARRA Work has four private booths where you can collaborate and connect with colleagues around the world with lightning-fast Internet and a quiet, distraction-free zone. And when we say sound-proof, we mean it. Stop by TARRA Work to see for yourself!
Zoom Rooms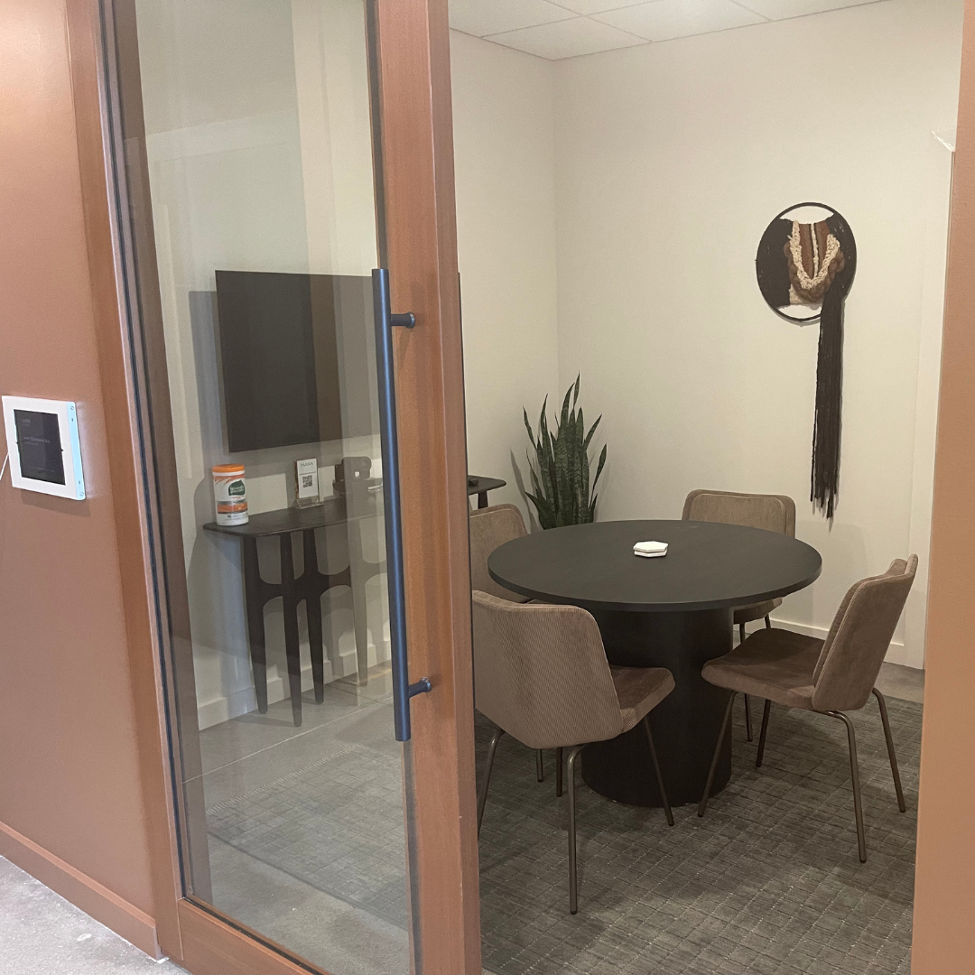 Not every meeting can take place in a communal setting, which is why TARRA Work has two fully-equipped Zoom rooms. These rooms are available for you to book and come complete with a comfortable meeting table and projection-ready TV for you and your team.
Apply to Be a Member
Ready to become part of the Denver coworking space in the coveted 9+CO neighborhood that's changing the way women approach work and life? This isn't about a gender or an age or an identity. It's about a mindset that seeks community over competition. Life over burnout. Support over isolation. It's about empowering you: apply to become a TARRA Work member today.
https://tarra.co/wp-content/uploads/2022/08/TarraWorktour.png
977
977
Kate Bailey
https://tarra.co/wp-content/uploads/2022/02/logo.svg
Kate Bailey
2022-08-04 10:59:33
2022-08-04 15:15:19
TARRA Work: Your Virtual Tour