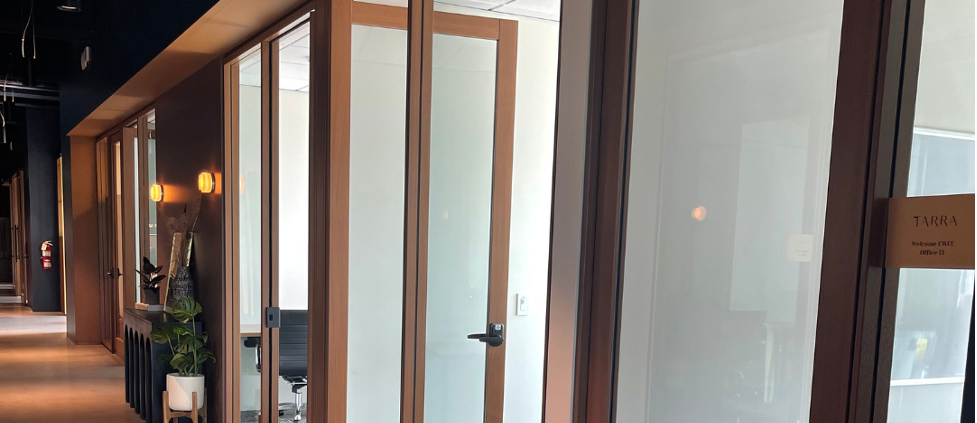 Private Offices in Denver Available Now
Coworking is a great way to connect with fellow entrepreneurs, business owners and remote workers, but there comes a time when you just need a private office to focus, collaborate with your team or meet with partners and clients. If you're looking for private offices in Denver, TARRA is ready to welcome you home!
TARRA Office is a vibrant and amenity-rich 9,000 square-foot office space housing 33 private offices for teams to set up operations in the beautiful and thriving 9+Co. Neighborhood, which is just minutes from Cherry Creek, Hilltop, Park Hill, Congress Park and Central Park.
Benefits of Working Outside of the Home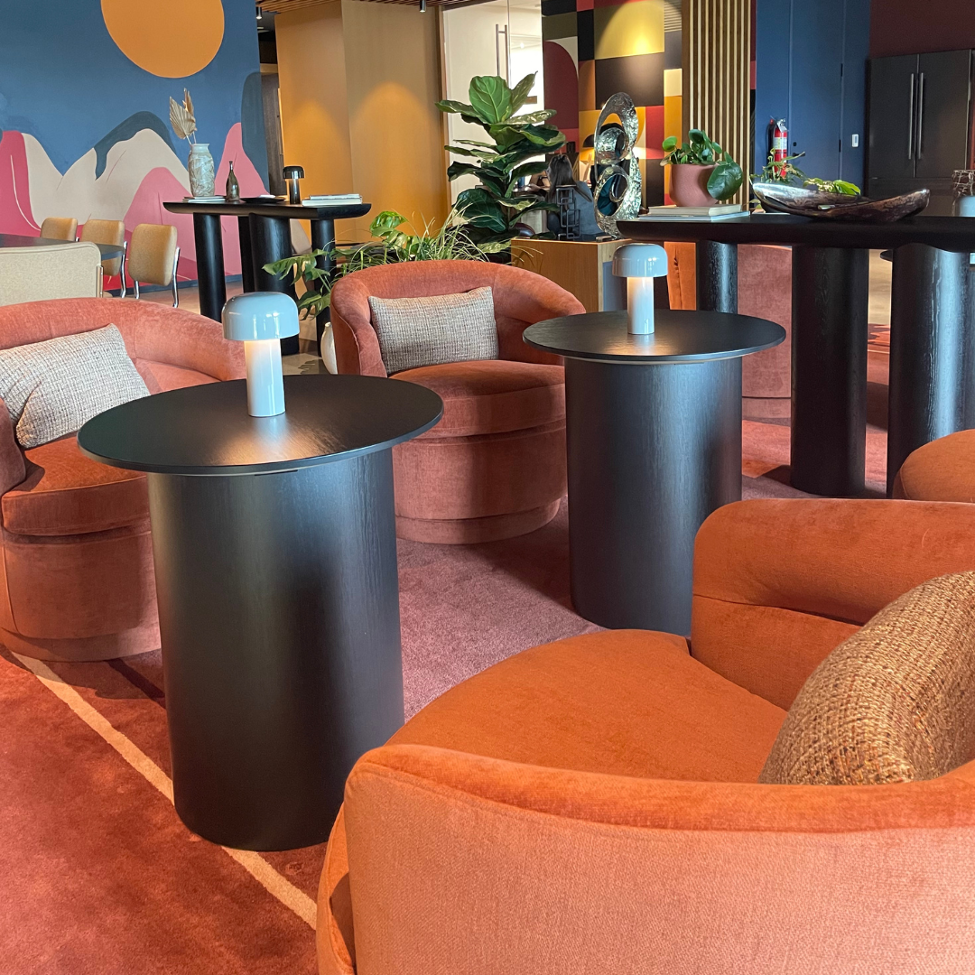 The number of people working from home has more than tripled since 2019, and this number continues to increase with the popularity of remote work. Despite the benefits of remote work, turning your home into your full-time workspace can lead to easy burnout as you struggle to separate your professional and personal life.
Changing your environment can help you have better focus and productivity during working hours and better relaxation when you're "off the clock." Working outside of the home also allows you to establish distinct work hours, making home a place for rest and relaxation.
In addition to benefiting your mental health, getting out of the house also opens the door to building relationships with people in similar careers and lifestyles! In addition to 33 private offices for teams and small businesses, TARRA also has a dynamic open-plan work environment for full-time members to connect and work in community with one another.
Move-in Ready Offices for Individuals or Teams
To make the process of setting up your private office even more organic, all offices at TARRA come equipped with desks and chairs so you can move in right away without worrying about furniture shopping. There is also printing on site as well and each office gets its own business mailing address. 
These creative spaces are available in four different sizes to house teams that need a place to collaborate and build their business together. Whether you're a solopreneur, dynamic duo or a thriving small business seeking a new HQ, TARRA Office has a place for you.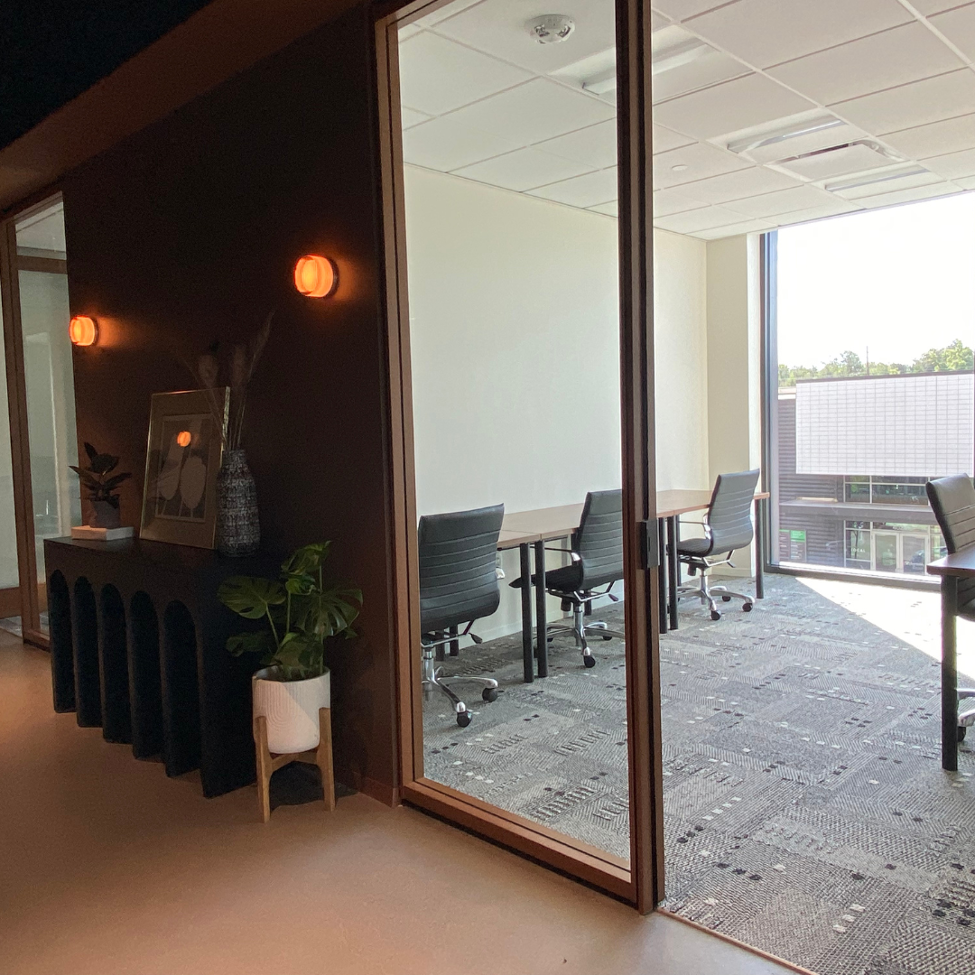 Make Your Office Feel Like Home
Renting a private office in Denver doesn't mean you have to work in a bland, white-walled box. TARRA offices already have a lovely interior design to make it feel like your home away from home with gorgeous textures and warm tones. You're also invited to personalize your private office with decor and furnishings to make it feel distinctly yours.
More Than a Workspace
TARRA offers so much more than a quiet office space. As a TARRA member with a private office, you get full-time access to both TARRA Office and TARRA Work, so you can find that perfect balance between focused productivity and community building that often gets overlooked in the world of remote work.
With gorgeous coworking spaces, exciting and educational events and thoughtfully curated amenities, you have access to everything you need to enjoy the best work lifestyle possible.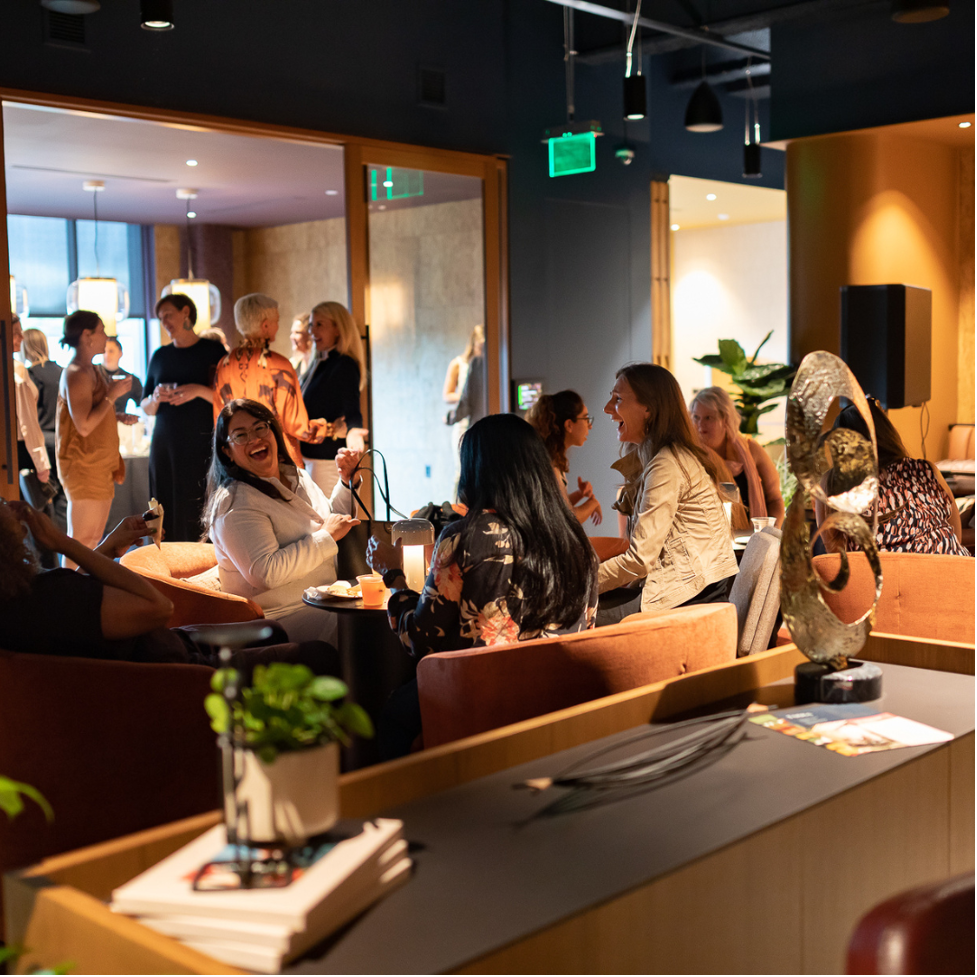 Other Amenities of TARRA Office
TARRA takes amenities to the next level, intentionally designing workspaces that meet your every practical need and partnering with like-minded local businesses to bring you everything you need to thrive. TARRA amenities include:
Free covered parking (yes, FREE)

Flexible meeting and conference spaces

An event space for hosting workshops, networking meetups, etc.

A Mother's room for extra privacy and comfort while nursing

Complimentary concessions from local woman-owned businesses

High-speed WiFi

Plus so much more!
TARRA's private offices in Denver are filling fast with amazing individuals and teams who cannot wait to connect with you around the campus. Learn more about our private office and membership options here.
https://tarra.co/wp-content/uploads/2022/10/PrivateOffices.png
977
977
Kate Bailey
https://tarra.co/wp-content/uploads/2022/02/logo.svg
Kate Bailey
2022-10-27 11:44:31
2022-10-27 11:46:00
Private Offices in Denver Available Now